Students Trained & Placed
Kitchen Training Facility
International & National Internships only at 5-star Properties
One to One Corporate Mentorship
An Entrepreneurial Culture at the Campus
Dignified with Rankings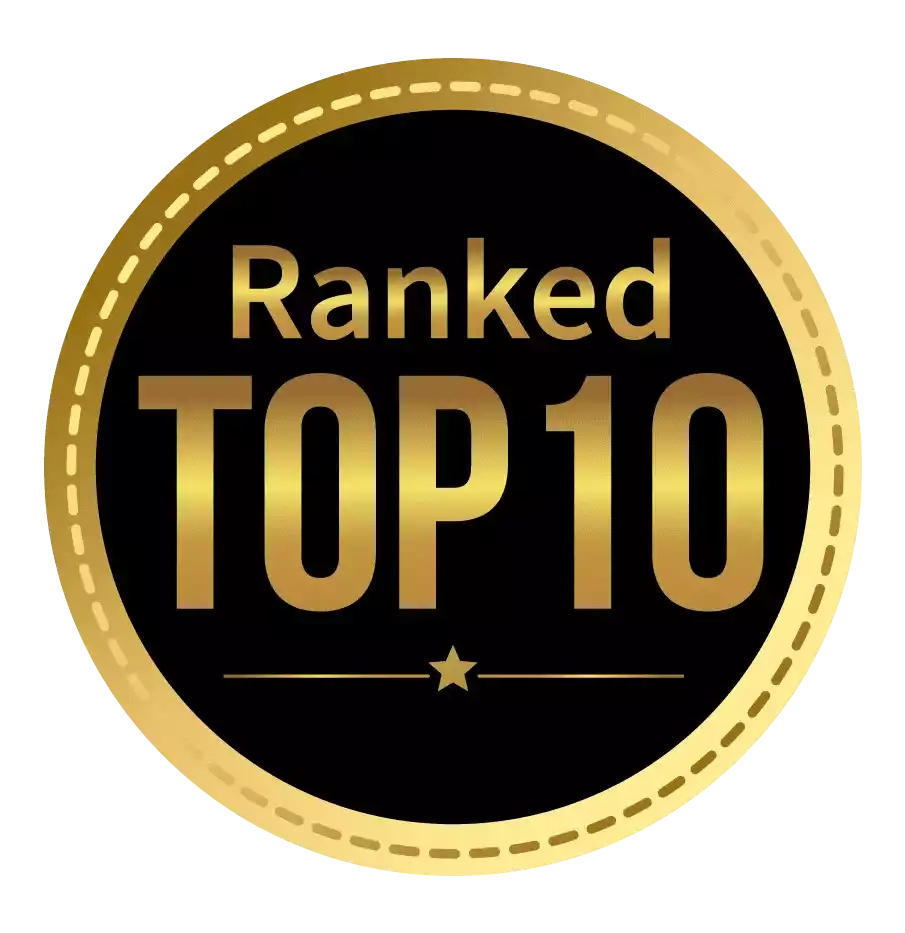 Amongst India's most promising Hotel Management Institute by Higher Education Review 2022
---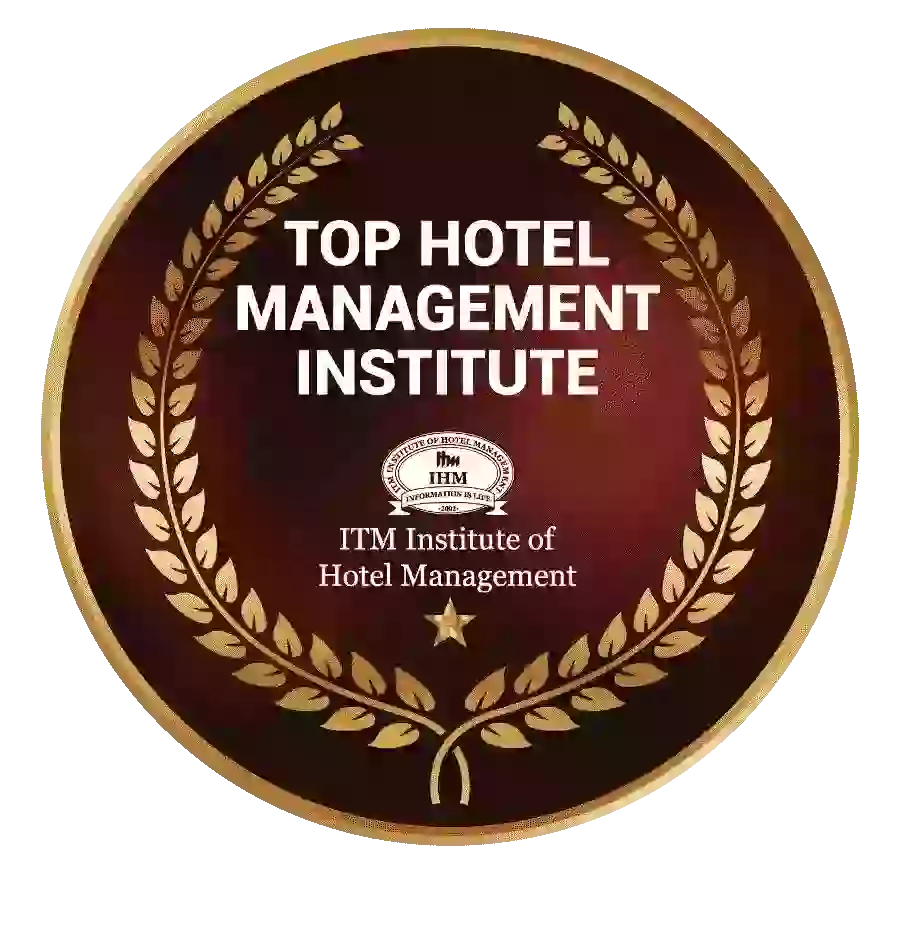 Ranked Top Hotel Management Institute awarded by Times Education Icon 2022
---
Quality Education, Outstanding Administration & Leading Infrastructure by Educational Excellence Awards & Conference 2021
---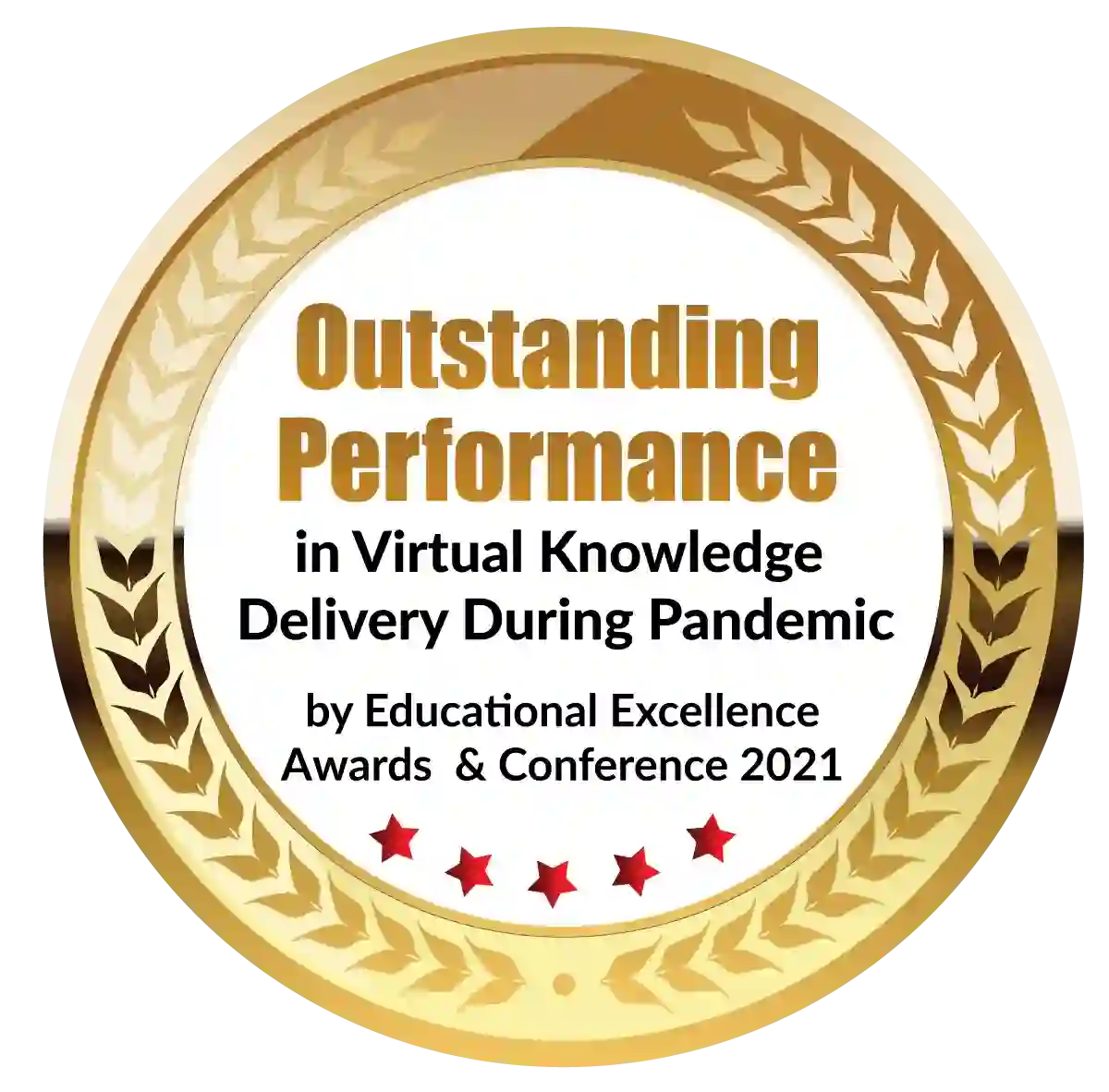 Outstanding Performance in Virtual Knowledge Delivery During Pandemic by Educational Excellence Awards & Conference 2021
Fashion design is a vast field with several possibilities. Fashion design is the most desirable profession option to demonstrate all of these qualities if you are very imaginative, have a strong imagination, and love for exclusive glamour. Fashion design dominates our country's design industry because it is one of the most popular disciplines. In today's world, all we need is to be extremely fashionable. Students at fashion institutes in Mumbai are encouraged to use their imaginations and shape their creative ideas in unique ways. To stay successful in today's highly competitive corporate world, you must combine your creative and management talents. The fashion design sector guarantees you a name, popularity, mystique, and substantial money for your efforts. If you're interested in enrolling in a fashion college in Mumbai, here's a blog that will explain the information of the fashion colleges in Mumbai in detail!
Fashion Designing Courses in Mumbai: An Overview
Students can use fashion design courses in Mumbai to expand their imagination and invent something new by experimenting with details. In the field of fashion design, the details can sometimes be more important than the design of the item itself. Students will be able to learn and comprehend how a garment is created and how its intricacies are an important component of Fashion Designing at Fashion Designing Colleges in Mumbai. You will be expected to explore fashion goods in fashion colleges in Mumbai to understand how certain aspects complement their functioning, what sort of workmanship and materials are required, and to discover the limitless alternatives you have to turn simple clothing into a distinctive piece. Fashion Designing Courses in Mumbai are developed for future creative innovators who can be changemakers, with a collaboration of culture, technology, and modern fashion aesthetics. This course is centered on these values.
Learn about fashion colleges in Mumbai.
Fashion colleges in Mumbai are an art form that transforms ideas into wearable structures using the mechanism of cloth. The Fashion Designing Course will enable students to develop the skills required to design clothing. Fashion Designing is continually updated with current trends, allowing students to experiment with various designs to create always new and design-conscious collections. The numerous types of fabrics and textures, as well as how they are created and used, are covered at the fashion institute in Mumbai. Fashion Designing Courses in Mumbai will teach you how to create garment items and how to use Illustrator to create professional outlines and technical drawings. While fashion institutions in Mumbai give international exposure to upskill students, an equal focus is placed on promoting industry-ready abilities such as creative vision, decision-making, craftsmanship, life-long learning, adaptability, empathy, technical skills, and communication skills.
Courses in Fashion Designing in Mumbai
To become a Fashion Designer in India, students must enroll in one of the country's top Fashion Designing Colleges and complete several Undergraduate and Postgraduate Fashion Designing Courses. Admission to these universities is typically based on Fashion Design Entrance Exams, but some colleges also admit students based on merit. Mumbai fashion colleges You will be able to create specific home enterprises and have the enterprising possibility to design private interiors for consumers with the skills acquired during the preparation program. You will also become acquainted with ergonomics and the concepts of parity and organization at the leading fashion institutions in Mumbai. Candidates can hunt for the best fashion colleges in Mumbai to study fashion designing courses after passing the entrance tests such as, 
Diploma in Fashion Design
The Diploma in Fashion Design is a one-year diploma program that focuses on fashion trends and design, preparing students for a variety of lucrative employment in this sector.
PG Diploma in Fashion Designing 
There is a two-year Post Graduate Diploma in Fashion Designing. It takes a holistic approach to the product development process, beginning with design concepts. This course allows students to get professional experience through interaction, industry, projects, and internships.
Bachelor of Fashion Design
Bachelor of Fashion Design (BFD) is a three- to a four-year undergraduate degree program in fashion design that varies by the institute.
Fashion Design BSc
The Bachelor of Science in Fashion Design is a three-year program that focuses on the study of specialist areas in the field of fashion design, such as jewelry, footwear, garment design, interior design, and leather design.
Fashion Design Bachelor's Degree
BA Fashion Designing, also known as Bachelor of Arts in Fashion Designing, is a three-year undergraduate program that focuses on the newest trends in the fashion business.
Bachelor of Design in Fashion Design
Bachelor of Design in Fashion Design (BDes Fashion Design) is a common fashion designing degree course that lasts four years and is offered by bachelor of fashion design colleges. From the very beginning, it focuses on components of design such as computer and manual design, textile science, pattern design, and merchandise marketing.
Master of Science in Fashion Designing
The Master of Science in Fashion Designing is a two-year postgraduate program. Students learn about the numerous parts of textile, clothes, fashion, and apparel production that are essential to being an expert in the area of fashion design during the course.
MA Fashion Design 
MA Fashion Design is a two-year postgraduate program designed for anyone interested in learning more about fashion and its economic, ethical, social, environmental, and cultural dimensions.
Master of Fashion Management
The Master of Fashion Management, or MFM, is a two-year postgraduate program designed to enhance leadership and management abilities in people who want to work in the garment export, fashion, lifestyle, or retail industries.
Master Designer (MDes)
MDes (Master of Design) is a two-year postgraduate program that includes courses in, technical, landscape, fashion, product, and visual design.
Ph.D. in Fashion Design
Ph.D. in Fashion Design is a two- to a ve-ya ear doctoral program that permits students to research fashion. Individuals research the nature of design and how designers may help create a more sustainable environment.
After tenth grade, how do you become a fashion designer?
To pursue a career as a fashion designer, After tenth grade, students can choose between science, commerce, or the arts. After passing the Class 10th board exams, there are no hard and fast rules about which course to pursue.
After 12th grade, how do you become a fashion designer?
Candidates can study the courses listed below at the undergraduate and postgraduate levels to become Fashion Designers.
UG Preparation: B.Sc Fashion Designing, Diploma in Fashion Designing, and other UG degrees are available. Students are usually admitted to these Undergraduate Fashion Designing Courses through entrance exams.
M.Sc Fashion Designing, MA Fashion Designing, and Masters of Fashion Management are examples of PG-level preparation. Colleges offer numerous entrance tests for enrolling students in PG courses as well.
Types of Fashion Designers
Fashion Designers are classified according to their areas of interest and specialties chosen during their undergraduate and postgraduate studies. types of Fashion Designers
Apparel Fashion Designers: Apparel Fashion Designers are mostly concerned with developing and testing new and intriguing designs. They are committed to creating styles for people from all walks of life. From commoners to fashion models, their designs are appropriate for all social classes.
Footwear Designers: Footwear designers are working on new styles and textures for their footwear. Designers in this area include athletic footwear, casual footwear, and a variety of others.
Jewelry Designers: Jewellery designers create new jewelry designs based on current fashion trends. They design necklaces, bracelets, handbags, and other accessories in response to consumer demand.
What is the Role of a Fashion Designer?
For your convenience, a list of activities performed by a Fashion Designer is provided below:
A fashion designer's first and most important responsibility is to design clothing for men, women, and children, which may include sportswear, maternity wear, and party dress, among other things. Accessories such as belts, scarves, wallets, and hats are also designed by fashion designers. Fashion designers must consider the latest trends as well as the comfort of their clients and customers while creating an outfit.
Fashion designers should be up to date on the latest technology, such as the Body Scanning method, which aids in the creation of outfits that fit better and are more comfortable, or seamless knitting. Fashion designers must stay up to date on all the latest technology that allows them to generate new designs and ensembles with the click of a button. A Fashion Designer can use high-tech materials and other updated apparel to make ensembles that incorporate sun protection and other new and innovative attributes.
The complete process from design concept to design production can take anywhere from a few days to many months, and it is at this period that fashion designers must be abreast of all the latest and forthcoming technology and produce fashion accordingly.
Fashion designers build prototypes of the clothing they design. Fashion Designers are in charge of generating a prototype or exact copy of the concept after creating a preliminary sketch of the garment. These prototypes are created for the models to wear and display.
Fashion Designing Courses in Mumbai have had a very beneficial and fulfilling impact on my profession. The employment security for Fashion Designers is excellent. They can work for any fashion design firm or create their own business by opening a consultancy agency or boutique, which provides better job security than working for a third party.
Dignified with Rankings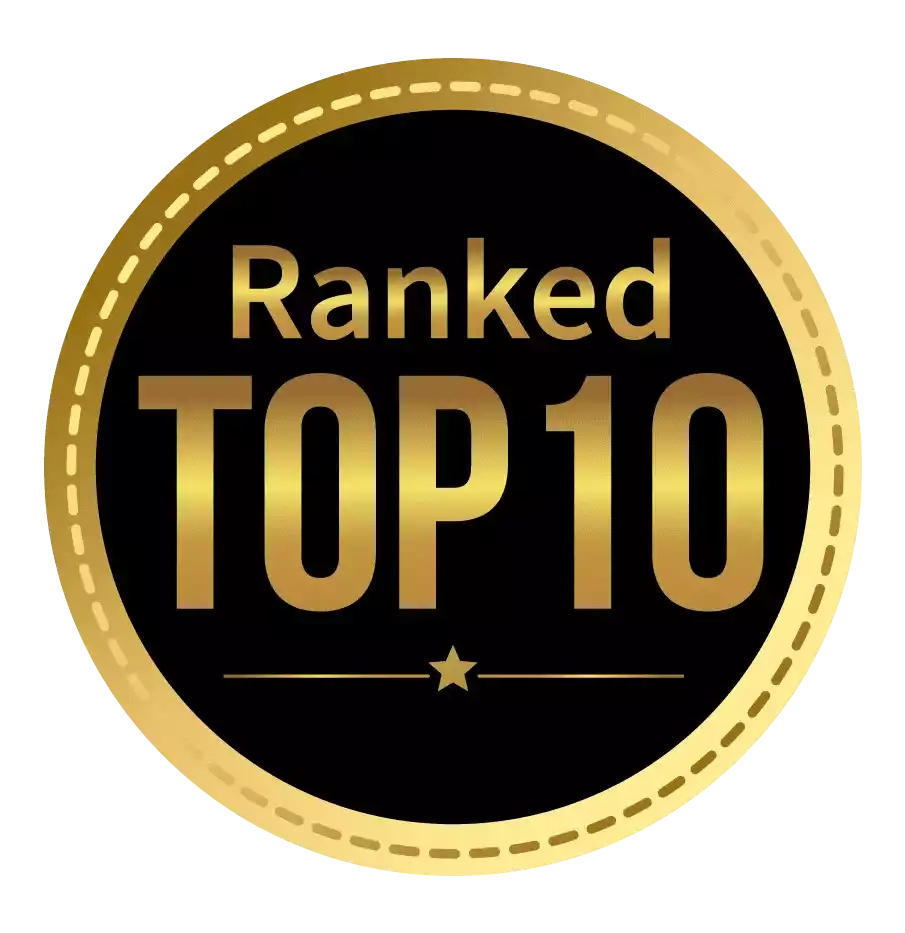 Amongst India's most promising Hotel Management Institute by Higher Education Review 2021
---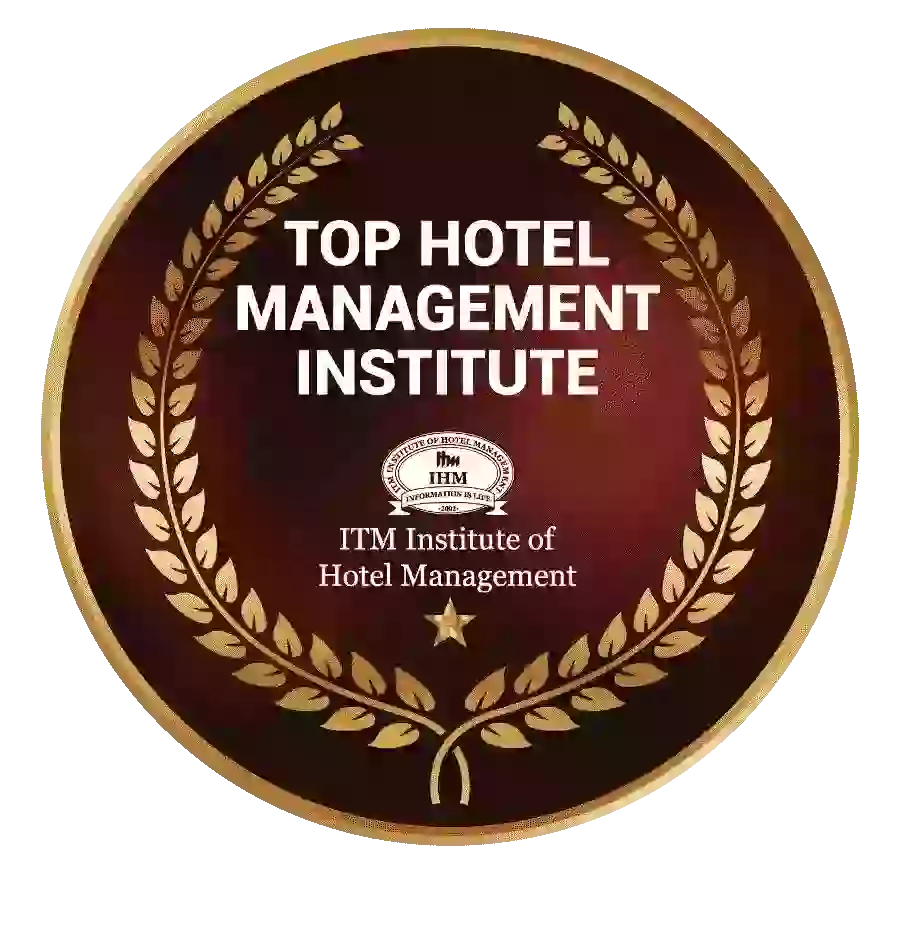 Ranked Top Hotel Management Institute awarded by Times Education Icon 2022
---
Quality Education, Outstanding Administration & Leading Infrastructure by Educational Excellence Awards & Conference 2021
---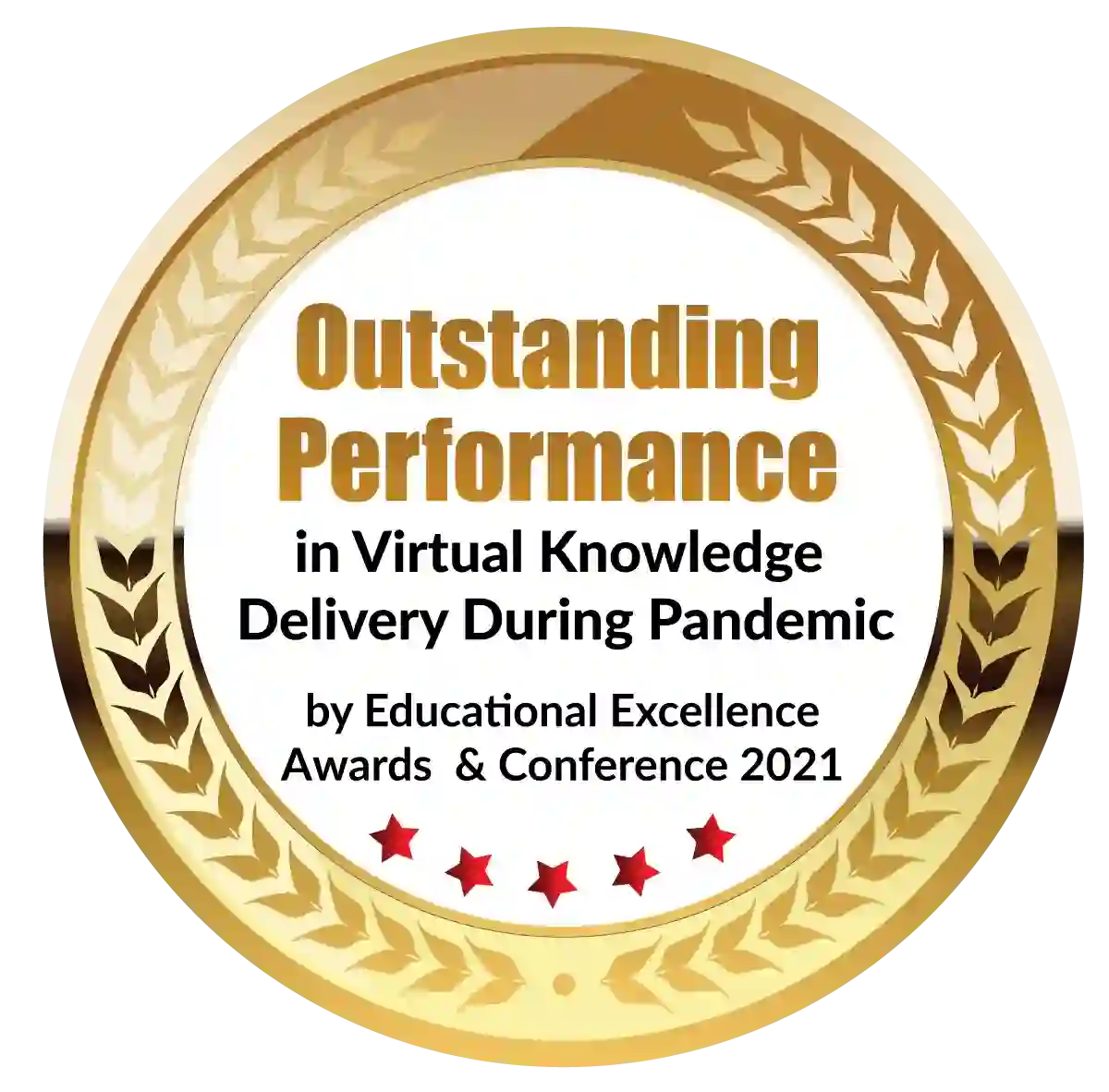 Outstanding Performance in Virtual Knowledge Delivery During Pandemic by Educational Excellence Awards & Conference 2021