Students Trained & Placed
Kitchen Training Facility
International & National Internships only at 5-star Properties
One to One Corporate Mentorship
An Entrepreneurial Culture at the Campus
Dignified with Rankings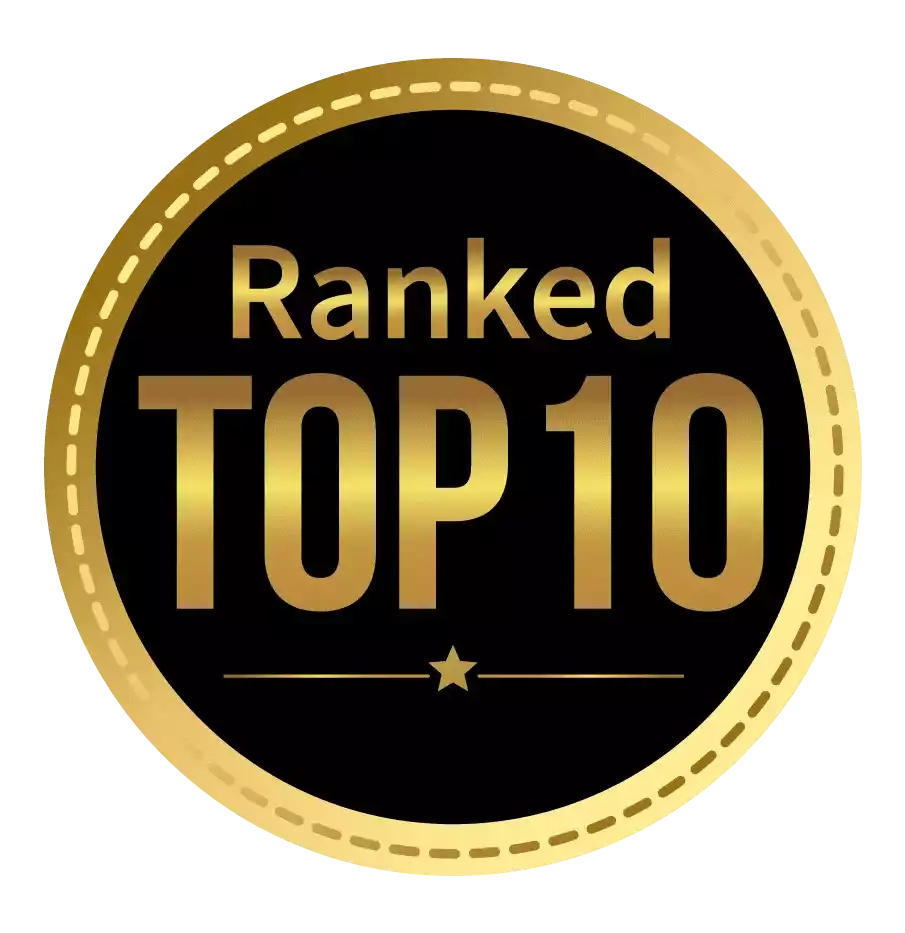 Amongst India's most promising Hotel Management Institute by Higher Education Review 2022
---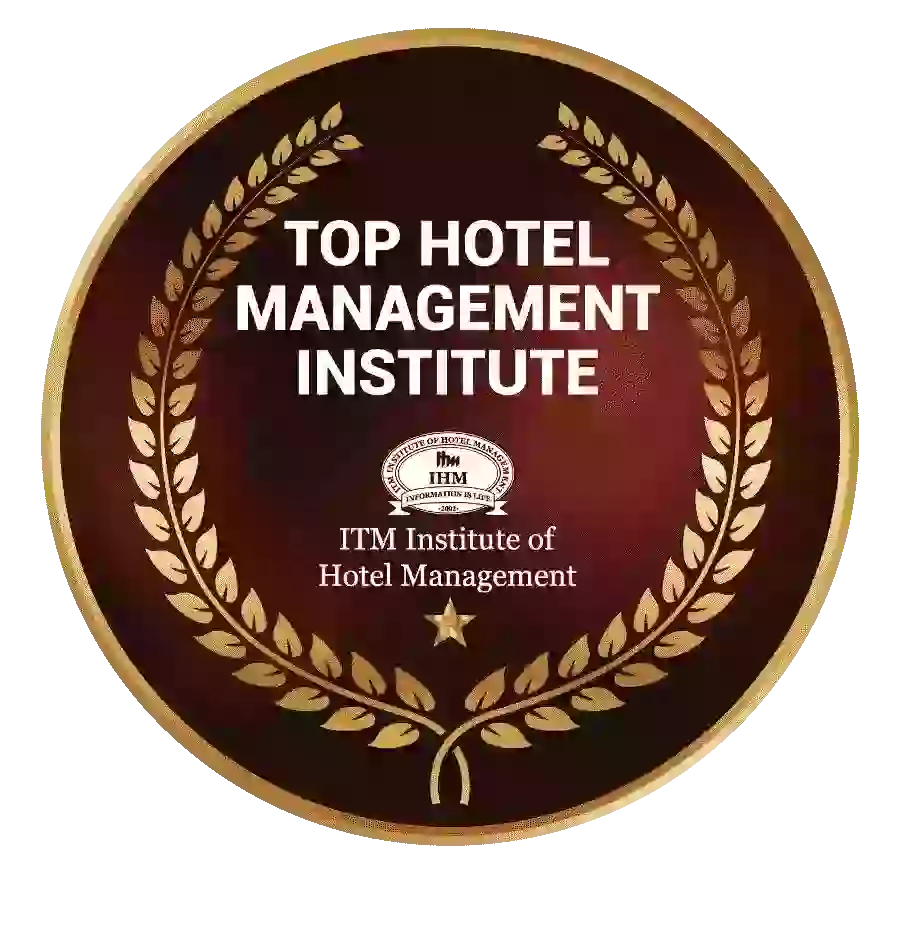 Ranked Top Hotel Management Institute awarded by Times Education Icon 2022
---
Quality Education, Outstanding Administration & Leading Infrastructure by Educational Excellence Awards & Conference 2021
---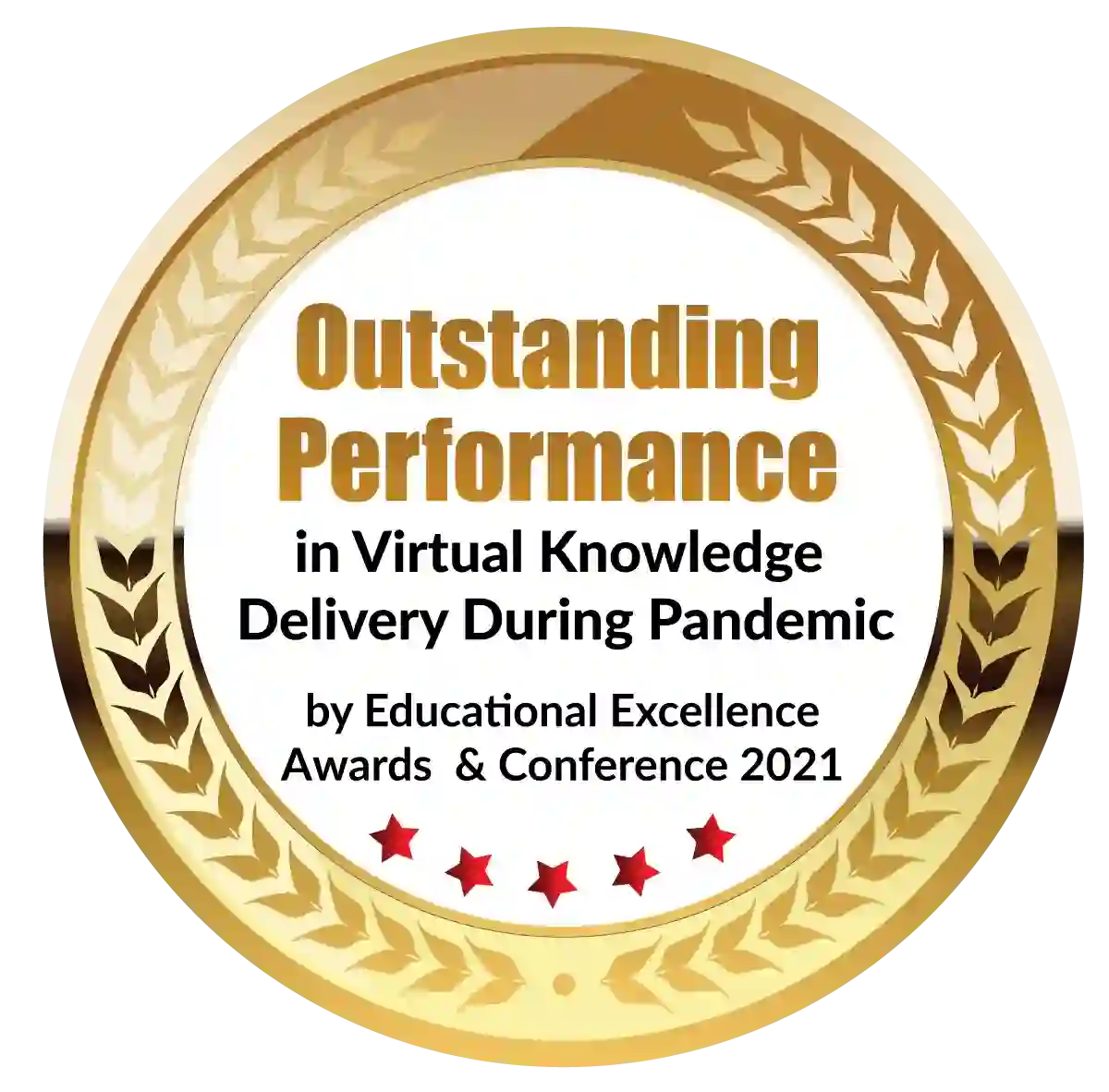 Outstanding Performance in Virtual Knowledge Delivery During Pandemic by Educational Excellence Awards & Conference 2021
Clothing items are designed and created by a fashion designer. And hence they do simply more than just create outfits. Their designs frequently incorporate ethnic attitudes, aesthetics, and inspirations. Stylists, merchandisers, patternmakers, costume designers, modeling agencies, design firms, magazine editors, and other members of the fashion industry collaborate with designers. And the requirements of fashion designers have been more than ever. 
Beyond the conventional means, the fashion industry is a vast industry with various sectors and professional pathways, including fashion merchandising, eyewear, sportswear, accessory design, footwear, handbags, and more.
Becoming a fashion designer has been one of the most lucrative paths in the current job market. While you are throwing spaghetti at the wall and continue to wonder what sticks, we'll help you ensure that you are taking the right steps in the right direction. We hope the points listed below can help you to answer your question of how to become a fashion designer.
The educational qualifications
To break into this demanding sector, aspiring fashion designers must complete a degree to enhance their skills. Students interested in a fashion design course can pursue an associate's or bachelor's degree in the discipline, which includes coursework in computer-aided fashion design, fashion history, textiles, figure drawing, and pattern making. 
With more research, you can also get access to the right course in the academic market, but the right courses for your specialization can solve your query of how to become a fashion designer. 
Be ready for the real-world challenges with some hands-on experience
Students must practice their skills outside of the classroom to refine the abilities required to execute a design from concept to seamless execution. 
Opting for an internship program with a design firm, fashion house, or fashion designer can provide this hands-on experience. Students can also gain experience real-world experience by volunteering at firms that closely align with their area of specialization. 
At the start of your career, your goal is to gain as much experience as possible. Inquire about topics, reach out to partners, and look for mentors. 
To obtain a better understanding of the industry and the people you want to serve, look for internships or entry-level roles. You will push each other to create better things if you surround yourself with peers in the same industry. 
Likewise, most individuals want to be around people who are enthusiastic about their work.
Learn the basics of the industry
Students should familiarise themselves with what goes on behind the scenes, such as finance, sales, and marketing, in addition to understanding the creative side of the sector, especially if they intend to start their fashion firm.
Learning the basics can also help the candidates to start with a strong footing and develop their skills faster.
A strong portfolio
Future fashion designers must build a portfolio that demonstrates their talents and creative traits to show off their talent to potential employers. 
Students can complete their portfolio with work they've done throughout their degree program, so they must approach each task as if they're going to exhibit it to a potential employer. Portfolios allow people to display a variety of skills, such as sketching, sewing, and pattern making which are most necessary in the industry.
Putting together a collection isn't a straightforward process. You can create a coherent collection that conveys a single idea, or you can create a collection that is made up of several looks that reflect diverse ideas but are all linked by your design decisions. Consistent dimensions, colors, or even monotones could be examples. Within the spirit of your collection, you can allow for variations while also keeping up with the current trends. A strong portfolio can help you efficiently navigate the route of how to become a fashion designer.
To demonstrate your point of view, concentrate on your collection. You should vary your silhouettes if you limit the colors in your collection, and vice versa. You can solicit input from your mentors, classmates, or friends on your designs and how the pieces fit together.
Keep up with the rapidly changing trends and practices
Because the fashion industry shifts rapidly, it's critical for designers to stay on top of the latest trends. This can be accomplished by reading industry journals and magazines regularly.
The same can be done by following the internet for the current trends in the market and those that are the customer's most preferred patterns.
The skills needed
There are multiple soft as well as hard skills required to succeed as a fashion designer. We've listed them as follows -
Being creative - 
Before pursuing a career in fashion, designers having worked as architects, graphic designers, or in other related disciplines also helps since they are creative fields too. If you want people to be able to recognize and distinguish your work, it is important to be creative with your designs and patterns and continue to innovate to ensure that your designs don't get boring.
Although many artistic abilities are intrinsic and cannot be taught, formal lessons and everyday practice can help you improve your abilities.
The basics of designing 
For any fashion designer, sewing is an essential ability. Although complete mastery of basic fashion building skills, such as using a sewing machine, isn't required.
Though it is still important for any aspiring designer to gain a thorough understanding of the basics of a craft involved in creating their ideas. Knowing about different materials and their characteristics can help you choose the best cloth for your designs. Basics like these will help you get the answer to the question - How to become a fashion designer.
Understanding the basics of the raw material 
Being aware of the materials, and working with different embroidery patterns can help you become more familiar with the various parts of garment design. Use tools like technical workshops, online tutorials, and craft books to lead you through the production of an outfit from scratch. 
Communication skills
To grow their brand, any great fashion designer must have excellent communication abilities. You may have the option to work on a design team or run your own at some point in your career. Instead of waiting for instruction, bring your research and ideas to the table while working with groups. Effective collaboration requires a lot of listening as well.
To provide feedback and drive your designs to improve, you must listen to what your teammates are saying and communicate as well.
Salary of a Fashion designer
The starting salary for a Design Assistant may start with a low package. This salary may range from 15,000 to 25,000+ per month.
Likewise, the Junior Designer is a mid-level position. The package increases from 25,000 to 40,000+ per month. The creative director in this field has the highest position. And that makes the package all the better. The salary, therefore, ranges from 50,000 to 1,00,000+. Along with more experience and specialization, the salary may also increase. 
The salary structure may also depend on the professional working in geographical locations. The salary of a fashion designer tends to be more for the professionals if they are working in metropolitan cities.
The criteria for being a Fashion Designer
A candidate can opt for a diploma in the field of Fashion designing after the completion of their 10th or 12th studies. There are multiple tiers that a candidate can opt for. These include undergraduate, postgraduate, diploma, and certificate courses in the same field. 
The duration of a fashion design course may range from 4 months to 4 years. The curriculum and the course structure too differ based on institutes. 
The candidate is selected based on their performance in the entrance examination or else based on merit. This is further followed by an interview process which may also depend on the institute. 
The factors that determine the salary of a fashion designer 
As mentioned above there are multiple factors that determine the salary of a fashion designer. The salary of a professional in this field may fluctuate on the basis of the below factors. We have listed them below - 
The educational qualifications of a professional
The brand or the firm a professional works with
The market trends
The experience of the professional and their specialization
Changes in the designation of the candidate
Responsibilities of a fashion designer
The responsibility of a fashion designer can differ based on the seniority of the professional in the organization. 
Learning about the most recent fashion trend. This will aid designers in anticipating the final design that will entice clients.
The theme of a collection is also decided by a fashion designer.
Employing CAD tools to develop amazing designs.
Being knowledgeable with the fabrics 
The candidate should also be abreast of the current styles, colors, and textiles that best fit their designs.
Individuals that enroll in fashion design courses have a bright future ahead of them. In the next decade, the number of job openings for fashion designers is more likely to increase.
Dignified with Rankings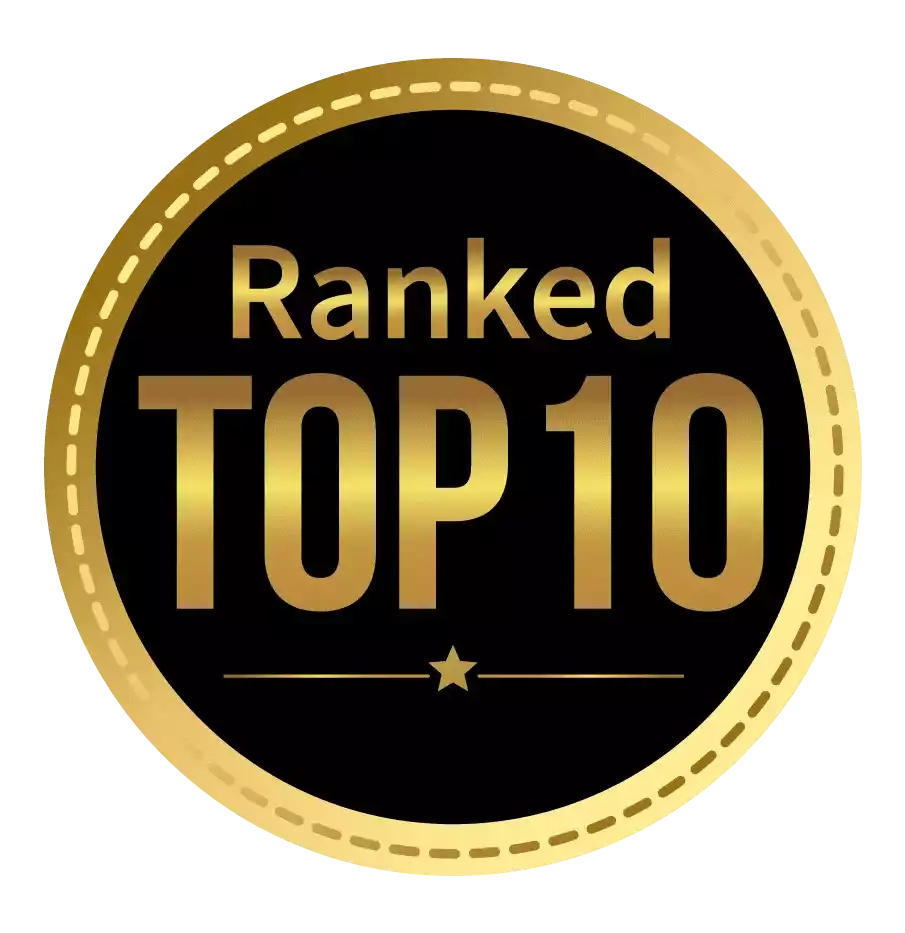 Amongst India's most promising Hotel Management Institute by Higher Education Review 2021
---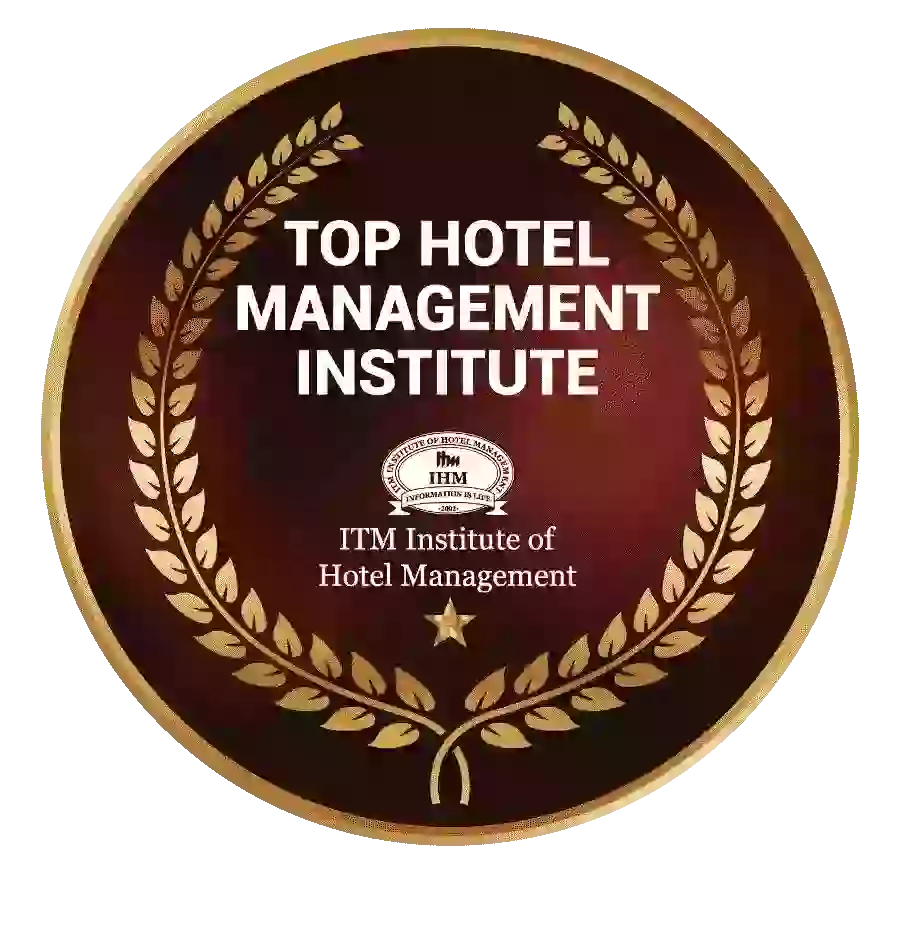 Ranked Top Hotel Management Institute awarded by Times Education Icon 2022
---
Quality Education, Outstanding Administration & Leading Infrastructure by Educational Excellence Awards & Conference 2021
---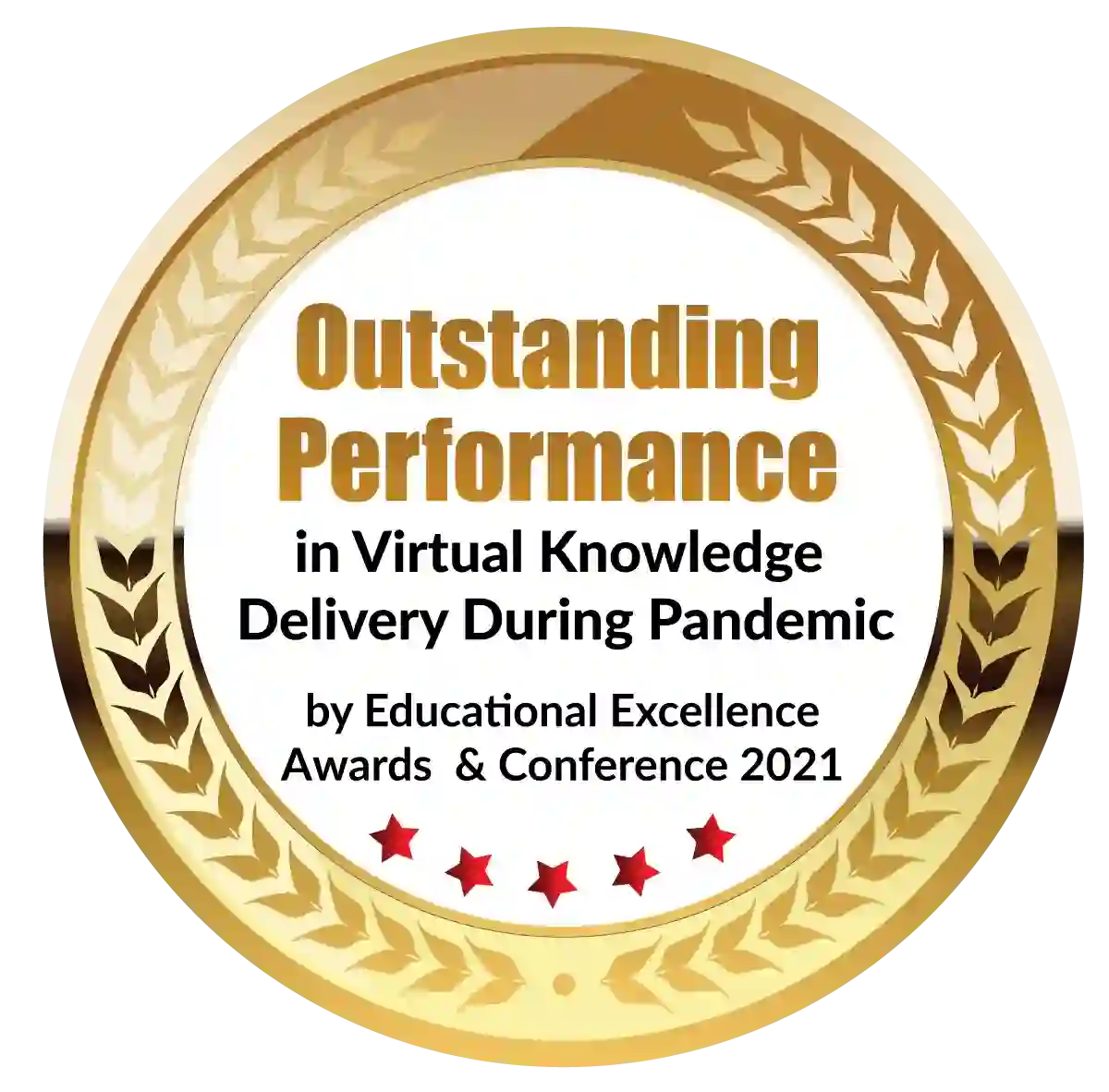 Outstanding Performance in Virtual Knowledge Delivery During Pandemic by Educational Excellence Awards & Conference 2021