Students Trained & Placed
Kitchen Training Facility
International & National Internships only at 5-star Properties
One to One Corporate Mentorship
An Entrepreneurial Culture at the Campus
Dignified with Rankings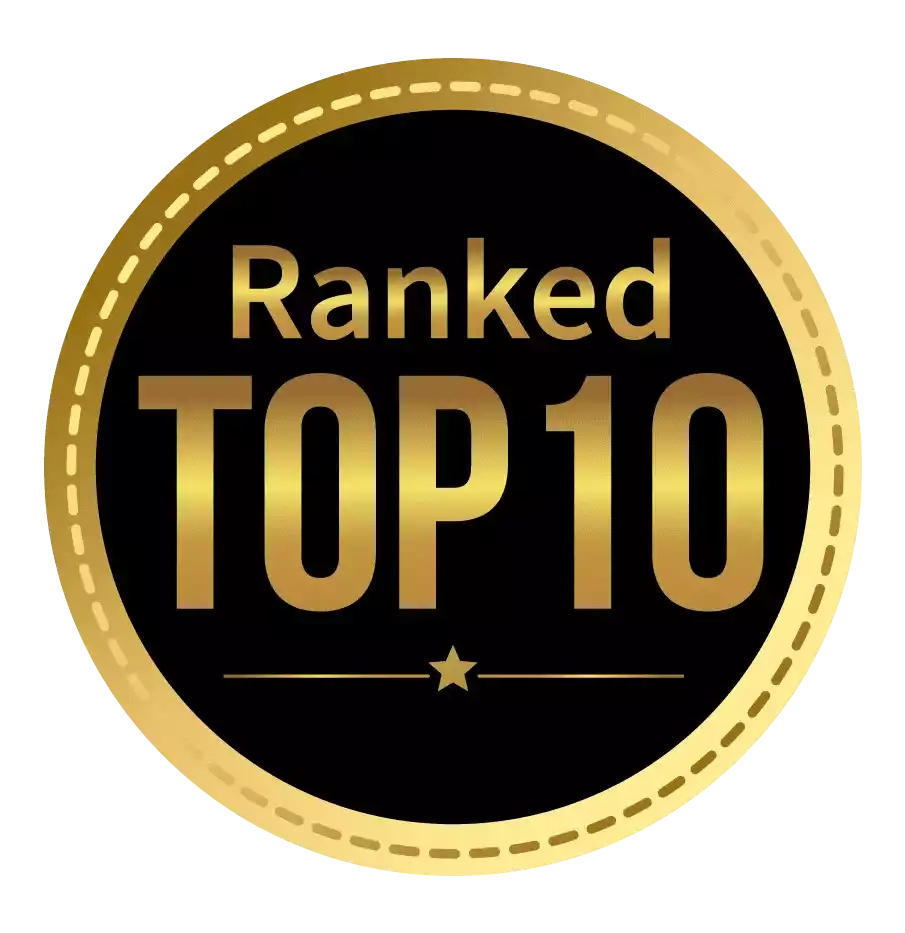 Amongst India's most promising Hotel Management Institute by Higher Education Review 2022
---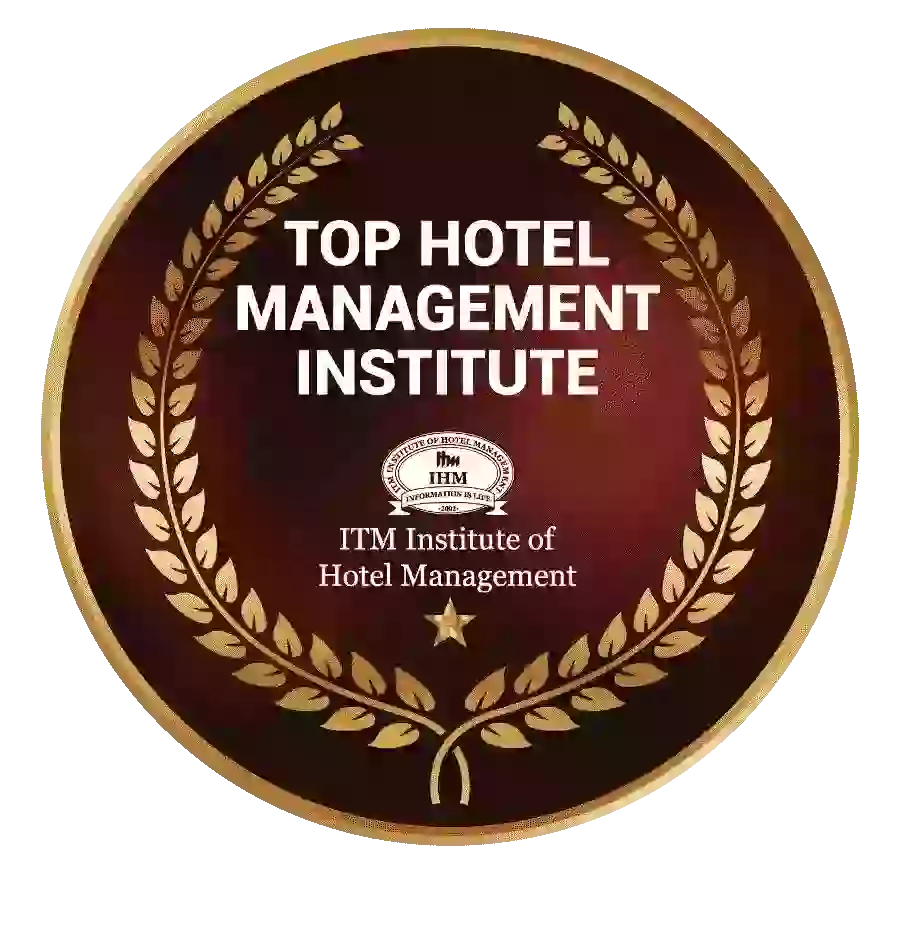 Ranked Top Hotel Management Institute awarded by Times Education Icon 2022
---
Quality Education, Outstanding Administration & Leading Infrastructure by Educational Excellence Awards & Conference 2021
---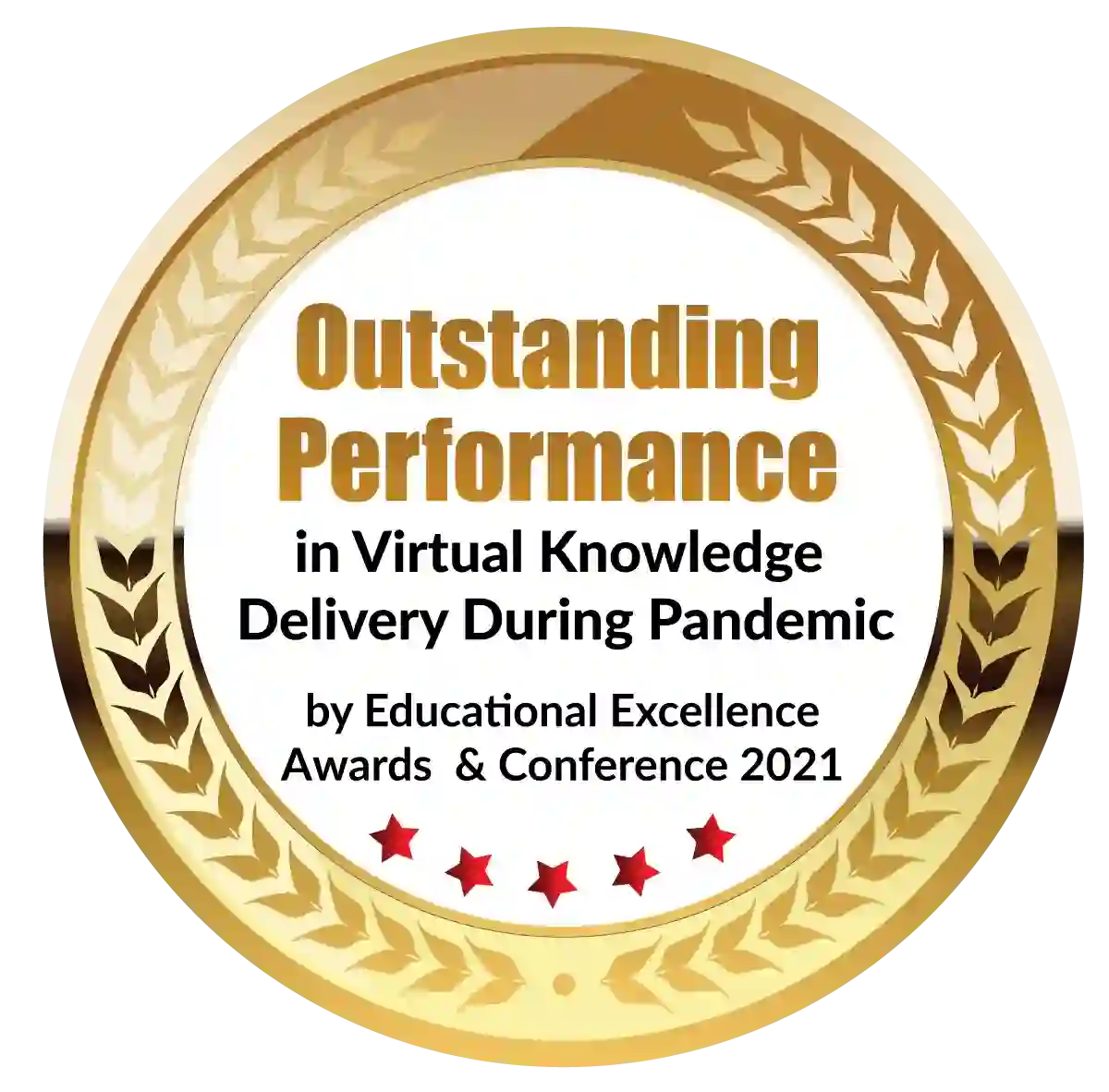 Outstanding Performance in Virtual Knowledge Delivery During Pandemic by Educational Excellence Awards & Conference 2021
Mumbai can easily be called the fashion capital of the country. People make bold fashion statements out in the day with the utmost confidence. The city makes you feel comfortable in your own skin and allows you to explore your fashion and personality!
Mumbai has many big names to work under and finesse your skills. You are even open to doing business on your own after you attain a certain qualification and experience.  Good fashion designing colleges in Mumbai will prove beneficial.
Fashion designing colleges in Mumbai will give students the opportunity to build their own profiles and experiment with people. 
Since the people in the city are open to new trends, pursuing fashion design courses in Mumbai will be a good option.
Why choose fashion design?
Your first impression is your last impression, this quote tells us to dress well on every occasion so that we feel confident. Fashion will help us to make a statement wherever we go.
The thought of designing can emerge inside anyone who looks up to dressing well and even wants people around the world to dress well. Fashion designing colleges in Mumbai teach useful techniques.
Fashion design is a never-ending career option because the demand for fashion never goes down, so there is a sense of security in this course.
Because there is a high demand for professionals in this field, job opportunities are plentiful. And graduating from fashion designing colleges in Mumbai will give you great job prospects
Students with good skills have a better chance of success in the fashion designing course because it requires more skill work than theoretical knowledge.
Good fashion designing colleges in Mumbai will prove extremely useful for someone who wants to pursue fashion design.
Great fashion designing courses will bring the best in you and give you a direction. These fashion designing courses will help you to procure knowledge and skills. Good courses will be available in fashion designing colleges in Mumbai.
Which are the different fashion designing courses one can opt for?
Fashion designing undergraduate courses in fashion designing colleges in Mumbai-
Bachelor of Fashion Designing (BFDes)
BSc in Fashion Designing
BA Hons in Fashion Designing
BTech in Apparel Production
Bachelor of Textile Designing
B.Des in Interior Designing
Bachelor of Fashion & Apparel Design
BBA in Fashion Designing
Diploma Fashion Designing Courses-
Diploma in Fashion Design
Diploma in Apparel Designing
Diploma in Textile Designing
Fashion Designing Certificate Courses-
Certificate in Fashion Designing
The above fashion designing courses will help you to understand the basics and the integrities in fashion design.  Doing it from a fashion designing college in Mumbai will be great for anyone.
Eligibility criteria for fashion designing courses-
There is a fundamental requirement to pass the final 10+2 examination with sufficient average marks in the relevant study field and from a reputable board.
Fashion design degree programs typically last three years at the graduate level and two years at the master's level. A certificate course, on the other hand, takes 6 months to complete, while a diploma course takes nearly a year.
Admissions to top fashion design colleges and universities include a merit-based eligibility criterion as well as an entrance-based eligibility criterion.
This field also necessitates communication skills and a sense of fashion in order to move around the circle and attend seminars, projects, field studies, and so on.
A good fashion designing college in Mumbai will follow the above rules.
Skills required for fashion designing courses-
Artistic ability and creativity-
An important trait for a fashion design course is the natural ability to think out of the box. Artistic skills cannot be taught. This skill allows your art to be distinguished from the others. You can try to take motivation by doing yoga, listening to some music, or even meditation.
Communication skills-
Communication is the answer to many of the problems we face in daily life. Being a designer you might need to interact with people, and get to know them to design something better. Communication skills come in handy in such cases. 
When you work in a team, interaction and involvement are a must. You gave to put forth your ideas and listen to others' opinions as well.  This skill will definitely help you to go forward.
Sewing and drawing skills-
Although complete mastery of basic fashion construction skills, such as operating a sewing machine, is not required, any aspiring designer should develop an intimate knowledge of the craft involved in producing your designs.
 Knowing about different fabrics and the properties that distinguish them will help you choose the best material for your garments.
Any form of art is an addition to your learning. 
Knowledge about fabrics and materials-
Touching fabrics, adjusting the tension of different stitches, and experimenting with embroidery can help you become acquainted with the various elements of garment design.
Use resources such as technical classes, online tutorials, and craft books to guide you through the construction of a garment. Fabric selection is an important part of expressing your ideas.
If you aspire to get into the best fashion designing colleges in Mumbai these skills are a must.
Best fashion designing colleges in Mumbai
Good colleges lead you to great opportunities! Your educational background is what defines you in a group of people. Your intellect and approach differentiate you from the others. 
A good fashion designing college in Mumbai will help you with all the above-mentioned things.
National Institute of Fashion Technology in Mumbai
ITM-Institute of Fashion Design and Technology
International Institute of Fashion Design i Mumbai
International Society of Fashion Technology in Mumbai
Amity University in Mumbai
Aditya College of Design Studies in Mumbai
Pearl Academy in Mumbai
Raffles Design International in Mumbai
Pannache International School of Design in Mumbai
JD Institute of Fashion Technology in Mumbai
Sohipa Polytechnic in Mumbai
Designers Institute in Mumbai
FAD International Academy in Mumbai
International School of Design in Mumbai
Career prospects after completing fashion designing courses-
Fashion designer
Clothing/textile technologist
Event manager
Jewelry designer
Magazine journalist
Make-up artist
Public relations officer
Talent agent
Retail buyer
Retail manager
Retail merchandiser
Stylist
Textile designer
Visual merchandiser
Completing your education from fashion designing colleges in Mumbai will land you these jobs.
Top recruiters after you have finished your fashion designing courses-
Raymond
Allen Solly
Adidas
Spykar
Pantaloons
AND
Swarovski
Bata
Lifestyle
The quality of your education and experience will help you attain these companies. Fashion designing colleges in Mumbai will give you the right training for these firms.
The average salary for a fashion designer
After getting your degrees from fashion designing colleges in Mumbai, your scope of work and initial salary amount are likely to be very good.
Your accomplishments as a student and your experience and hard work as a designer will help you get the best salary and job opportunities!
A Fashion Designer's average monthly salary is ₹43,810 (₹5,25,720 per year), which is ₹1,38,220 (+36 percent) higher than the national average salary in India.
The average starting salary for a Fashion Designer is ₹8,775. The highest salaries can exceed ₹60,000 per year.
Scope of fashion design
Fashion has surrounded us from all parts of the country. We are known by the personality and fashion we carry with us. Even small details in our fashion can define us in a completely different manner.
India is a country, which has rich culture and colors. So why not experiment with them and make something unique, that adds taste to the designs.
Nowadays people need a fashion designer for various occasions. With globalization, economies tend to change to our benefit.
Fashion designers are in high demand after the COVID-19 pandemic as people are back to normalizing weddings and celebrations!
India being a developing country needs employers and employees and what better opportunity than to learn and open your own business in fashion designing.
The fashion designing colleges in Mumbai will help with your career and opportunities.
Hope this blog contributed to your search for fashion designing colleges in Mumbai and its courses.
Dignified with Rankings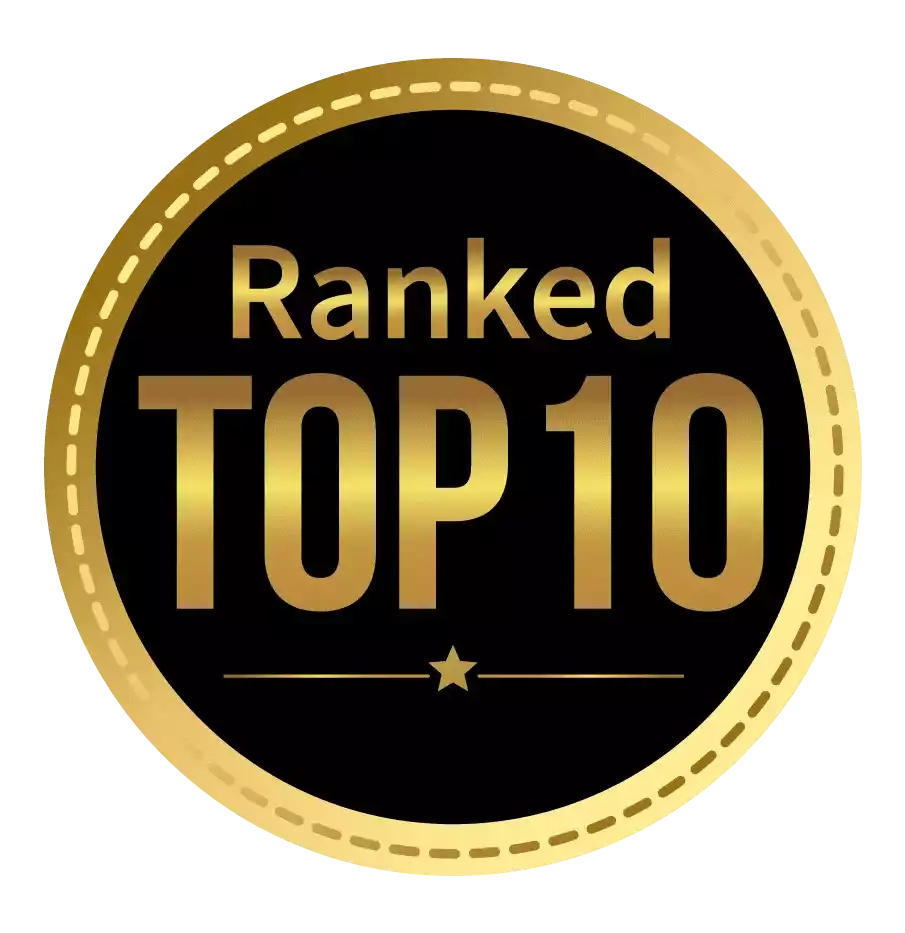 Amongst India's most promising Hotel Management Institute by Higher Education Review 2021
---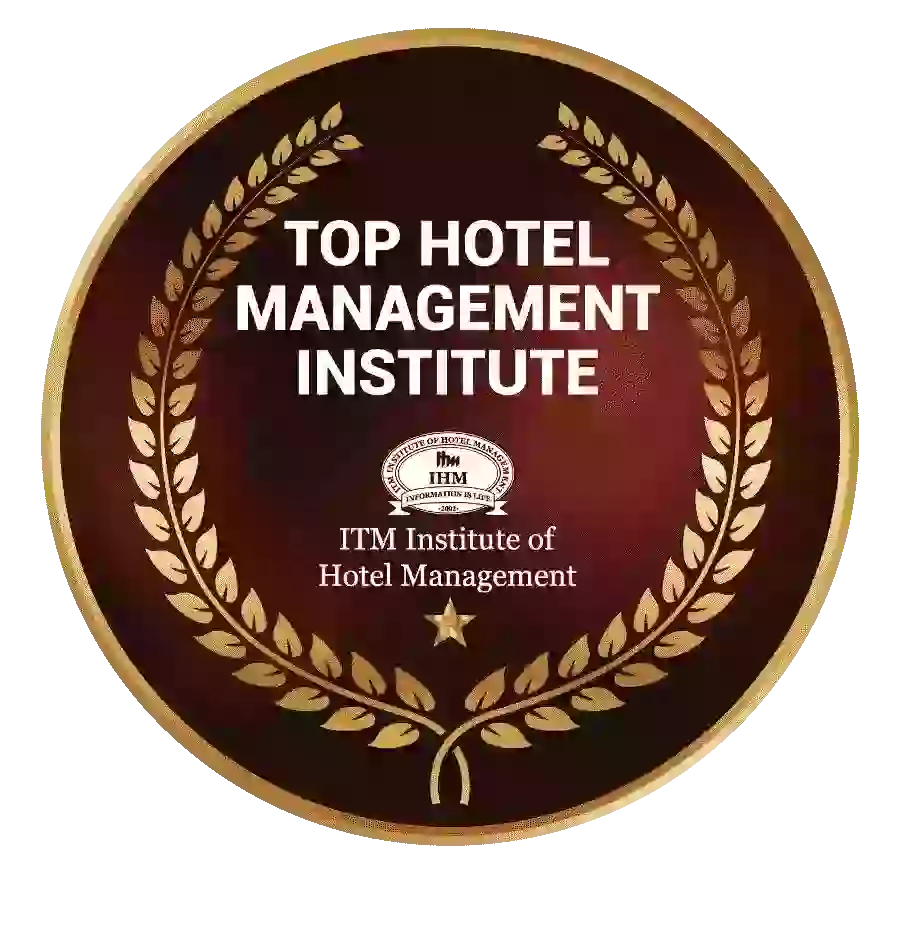 Ranked Top Hotel Management Institute awarded by Times Education Icon 2022
---
Quality Education, Outstanding Administration & Leading Infrastructure by Educational Excellence Awards & Conference 2021
---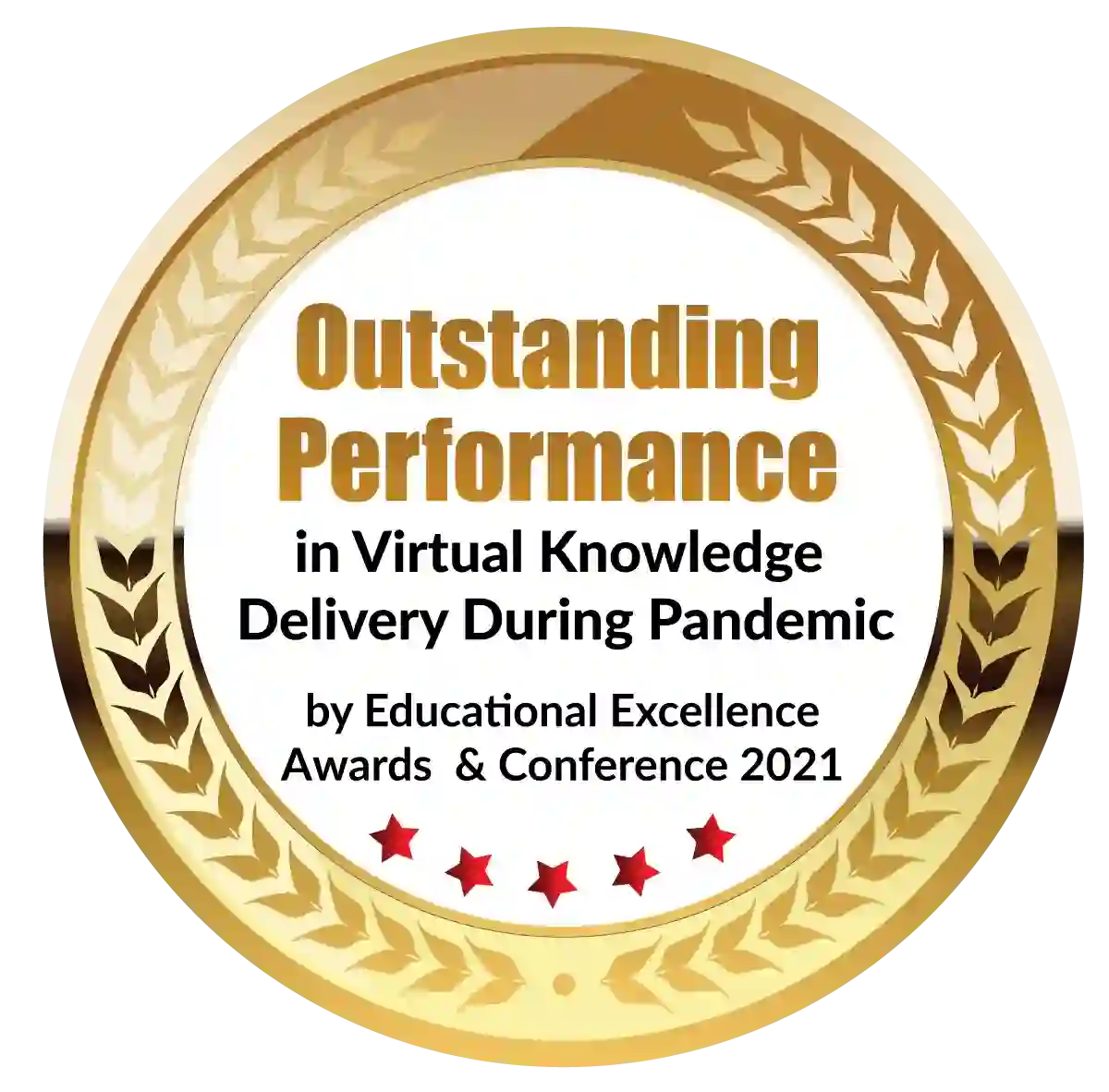 Outstanding Performance in Virtual Knowledge Delivery During Pandemic by Educational Excellence Awards & Conference 2021