Students Trained & Placed
Kitchen Training Facility
International & National Internships only at 5-star Properties
One to One Corporate Mentorship
An Entrepreneurial Culture at the Campus
Dignified with Rankings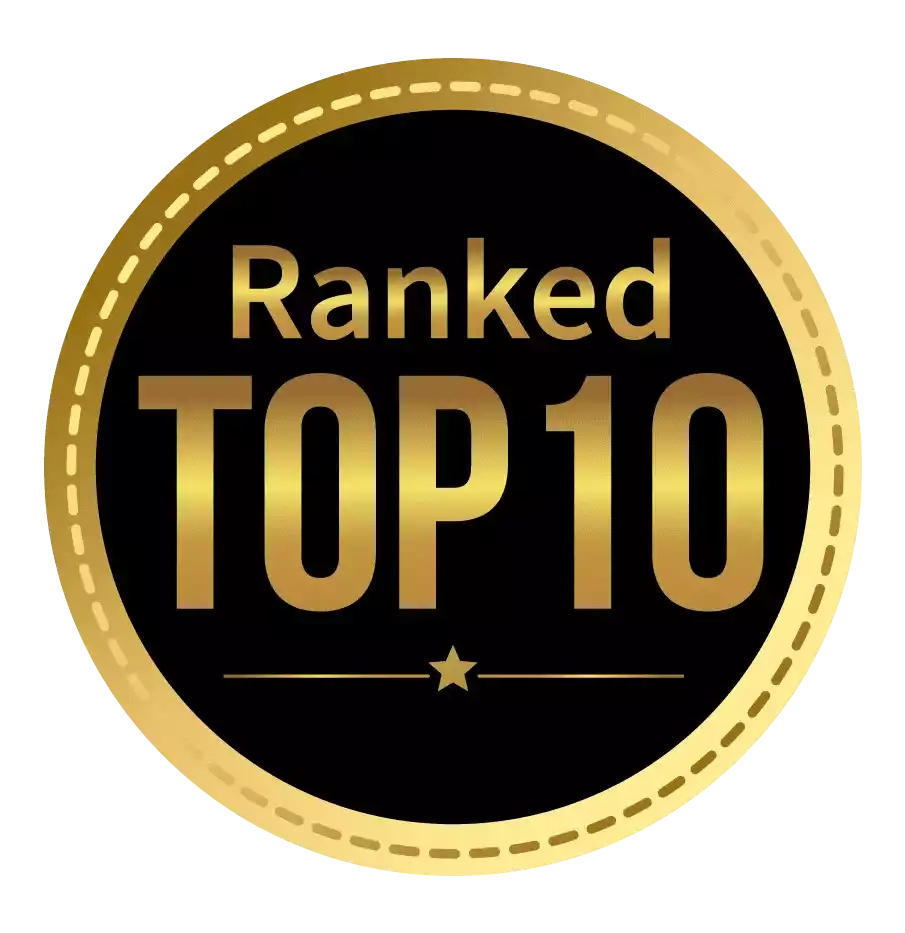 Amongst India's most promising Hotel Management Institute by Higher Education Review 2022
---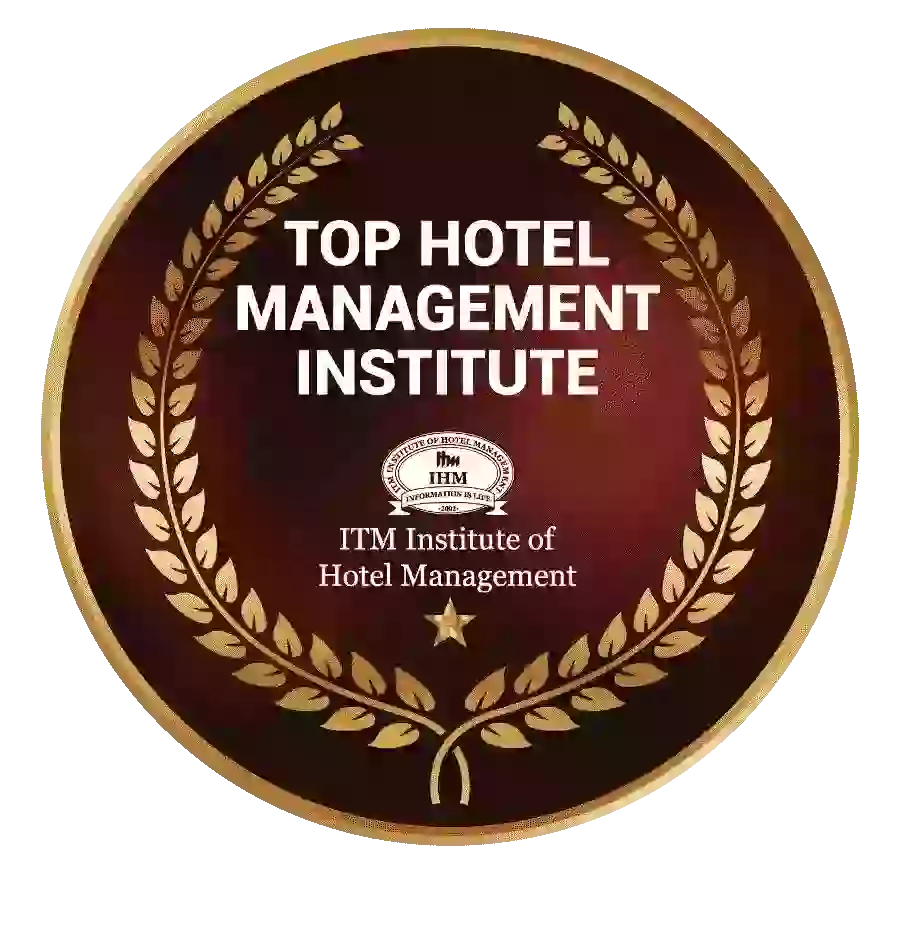 Ranked Top Hotel Management Institute awarded by Times Education Icon 2022
---
Quality Education, Outstanding Administration & Leading Infrastructure by Educational Excellence Awards & Conference 2021
---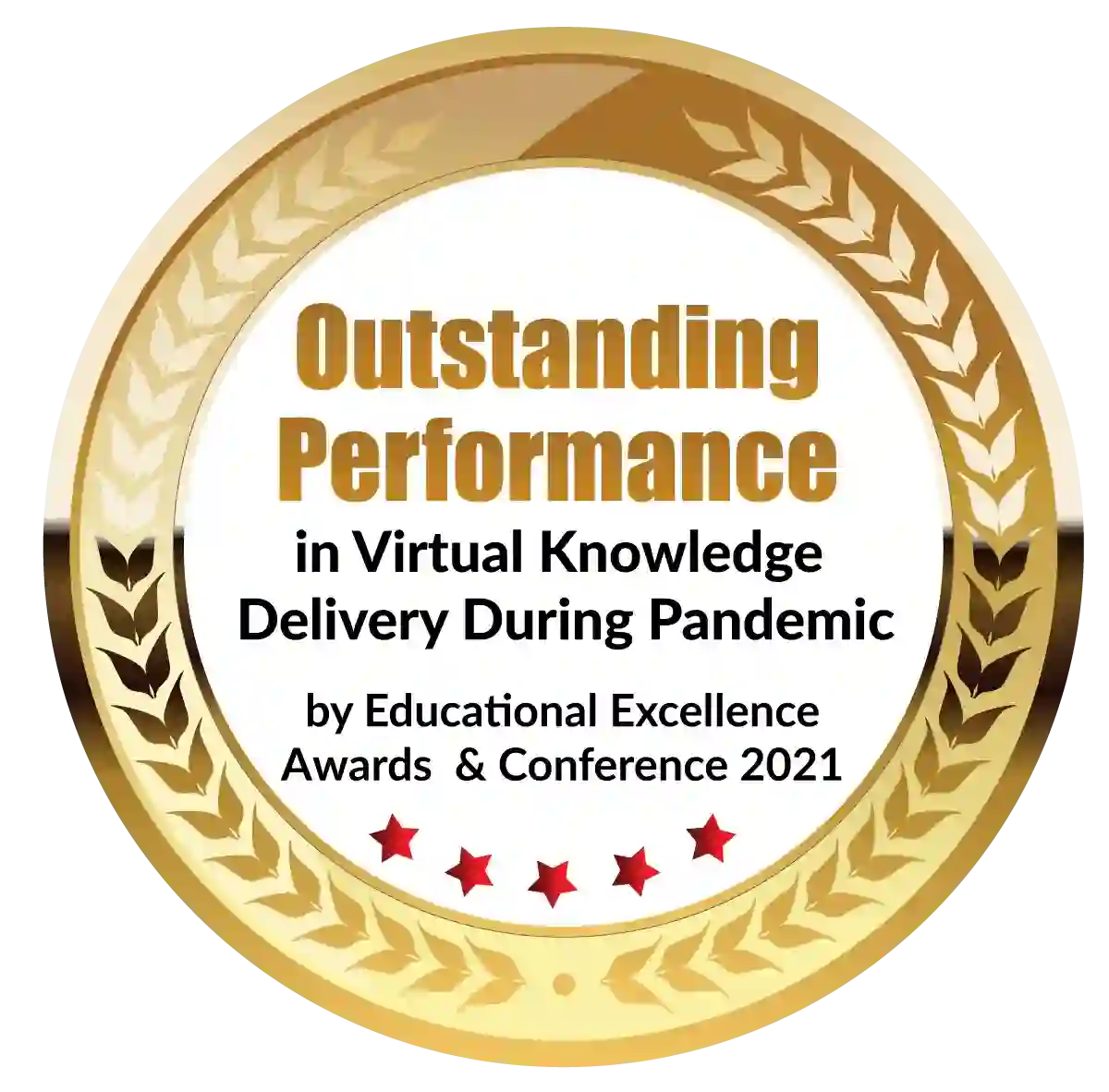 Outstanding Performance in Virtual Knowledge Delivery During Pandemic by Educational Excellence Awards & Conference 2021
Introduction
Fashion designing is the artistic ability to design and style an object of attire or accessories.
Fashion designing courses teach students about how to make a piece of clothing aesthetically pleasing and attractive.
Fashion designing could be the right career option for candidates who have the artistic and creative skills required to work in this line of work.
Fashion design is one of the most sought after design specializations in today's corporate world..
If students want to study fashion design, they should learn about the various types of fashion design courses available in India, as well as their duration and Fashion designing courses fees.
At the undergraduate, postgraduate, certificate, and diploma levels, there are a variety of fashion design courses to choose from. 
These courses can take anywhere from four months to four years to complete and have different Fashion designing courses fees. 
The curriculum and course structure of various fashion design programs differ from one institute to the next.
Fashion design is a specialization that encompasses the wide range of fabrics, styles, patterns, colors, and trends that define a given era's fashion. 
It encompasses not only clothing and fashion trends, but also accessories, handbags, and footwear.
A fashion design course encompasses the study of all of these aspects!
Courses available
Students pursuing a career in Fashion designing can benefit from the various courses offered by the institutes in India.
Students can choose to go for a course depending on their existing skills, the field of interest, and knowledge.
Students can choose from the below mentioned courses from any fashion institute in India:
Bachelor of fashion design (B Des)
Bachelor of Arts in Fashion Designing   
Bachelor of Fashion Technology (BFTech)
BSc fashion designing
These courses provide students with an in-depth knowledge about the fashion industry through the vast textual knowledge and practical knowledge.
The fashion industry provides students with practical knowledge through various interactive sessions like classroom sessions, seminars, internships, group projects, and other assignments.
Designing courses help polish a student's skills that will help them handle various situations on the business front.
Fashion designing degrees are valued highly by corporations and employers in the corporate world because of the vast information it teaches students that is not just related to the fashion industry but can also be applied in any field of work.
Job roles
Students with a fashion designing degree can pick up the various roles offered in this industry.
Some of the roles offered in this industry are mentioned below:
Fashion Designer
Fashion Show Organisers
Technical Designer
Fashion Consultant
Fashion Concept Manager
Fashion Marketer
Quality Controller
Footwear Designer
Fashion Coordinator
Costume Designer
Students can develop their careers through the above mentioned job roles by pursuing fashion designing courses by paying Fashion designing courses fees.
The artistic creativity and the knowledge to create interesting and aesthetically pleasing designs and fashionable items can make a student excel in their careers.
With the right qualification and the years of experience, a student is bound to advance in the fashion designing industry.
Eligibility
There is a certain eligibility criteria that a student needs to fit in if they want to pursue a fashion designing course.
Students need to have a minimum qualification of 10+2 years from a recognized board in India.
Students also need to secure a minimum of 50% marks in their 12th to advance in this course.
Although the admission process is based on merit some institutes conduct an entrance exam in order to better understand a candidate's field of interest and knowledge.
Students have to go through a personal interview round after clearing the entrance round, the interview round helps the institute know a candidate's skills better.
A candidate's performance in these 3 rounds determines their selection in a fashion designing institute, the better they perform the more likely they are going to get selected.
It would benefit students if they bring in a work portfolio to the admission process, it helps the institute rank their work knowledge and expertise.
The admission to this course happens after the candidate pays the Fashion designing courses fees.
Syllabus 
Fashion designing courses teach individuals in a variety of subjects, each of them giving an in-depth understanding of the different aspects of the designing industry.
Syllabus for a fashion design course takes a holistic approach to introduce students to all aspects of designing and creating garments and accessories. 
The topics covered include a basic introduction to fashion design, the skills needed, and the various career options available to aspiring fashion designers. 
They also cover topics like the history of fashion design, fashion understanding, fashion trends, garment and accessory production equipment, fabrics and raw materials, pattern making, sewing, marketing, and so on.
The most common and important subjects taught in fashion designing courses by institutes are mentioned below:
Introduction to Fashion Design & Fashion Technology
History of Fashion
Fashion Illustration
Introduction to Pattern Making & Draping
Design Process
Apparel Development
Element of Colour & Design
Fashion Model Drawing
Fashion Accessory
These subjects are taught through textual and practical methods.
These subjects help an aspiring candidate pick up designing roles better in the workspace.
Conclusion 
The fashion industry is growing at an unprecedented rate.
In India alone, the demand for unique fashion trends and creative fashion outfits are skyrocketing.
The high demand for clothes and items of fashion requires creative and skilled professionals to fit in these roles and function as fashion designers.
A fashion designer creates beautiful and attractive dresses that can also become a fashion trend if it is creative enough.
Fashion design has become one of the most popular career options for students because of the benefits it offers.
Creative minds from all over the country are drawn to study at India's top fashion institutes. 
This not only provides them with the necessary skills but also directs them on the right career path.
Because of the advantages, a large number of students enroll each year in India's top fashion institutes. 
A Fashion design degree benefits students in many ways, it provides them with a deeper understanding, helps them develop an extensive skill set, and qualifies them to take on several job roles in the designing industry.
Dignified with Rankings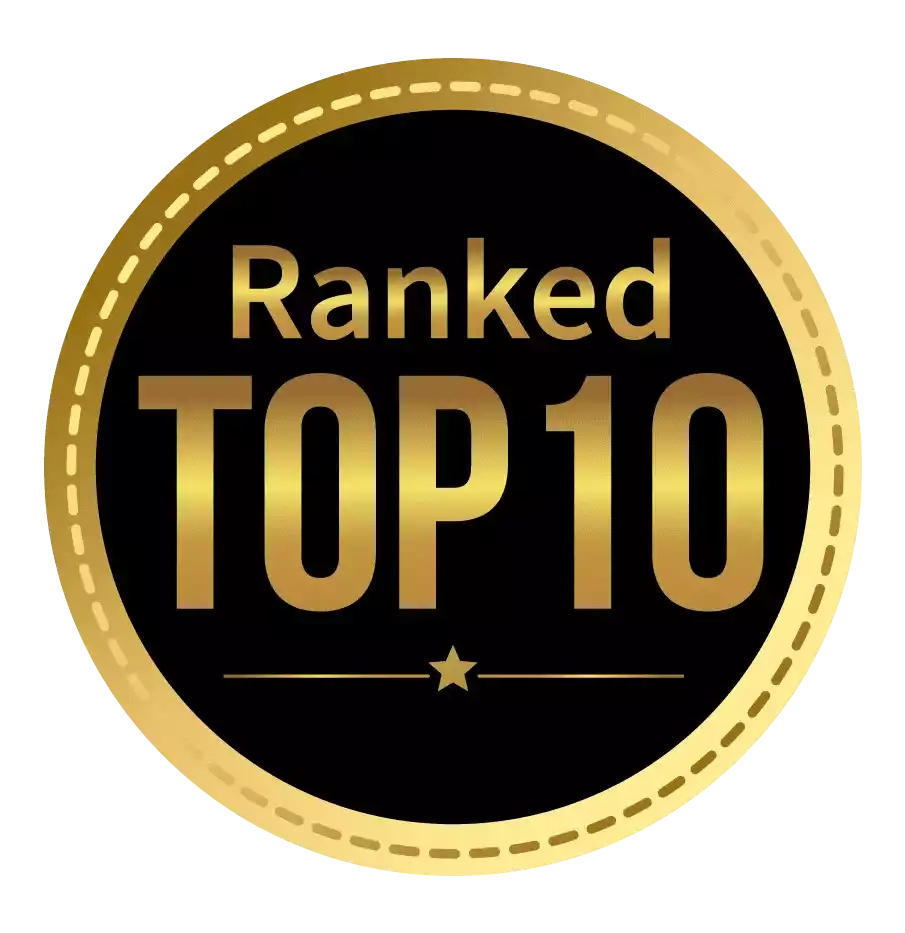 Amongst India's most promising Hotel Management Institute by Higher Education Review 2021
---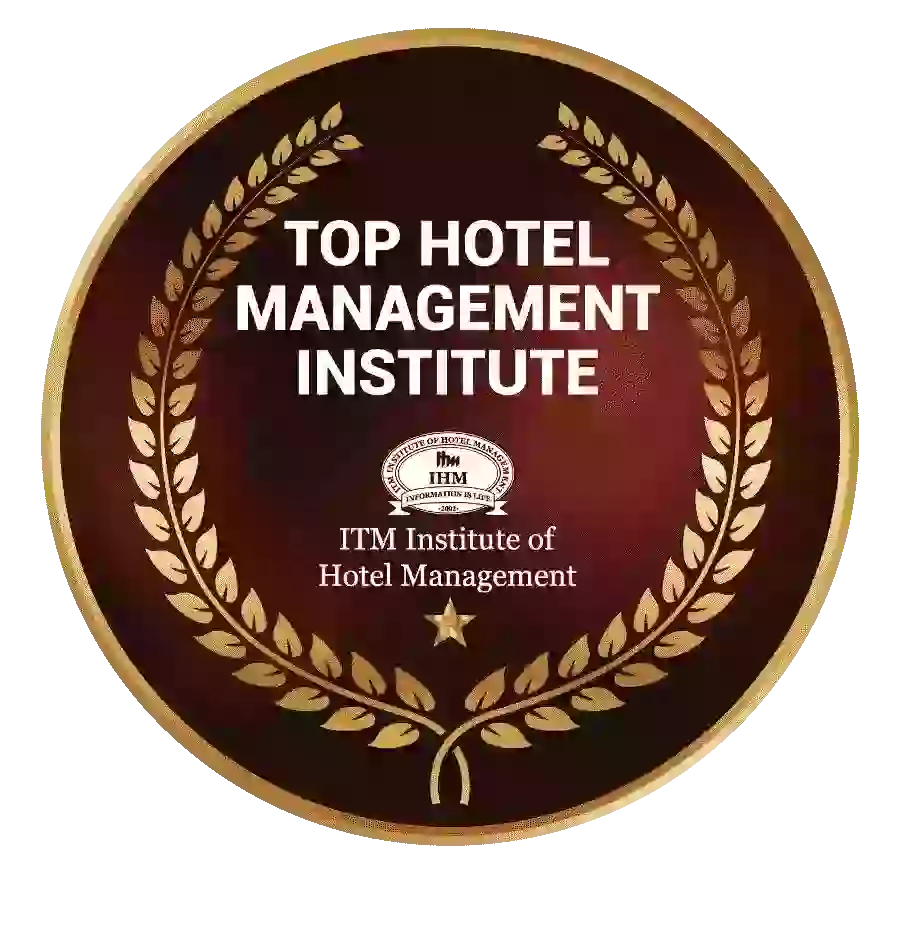 Ranked Top Hotel Management Institute awarded by Times Education Icon 2022
---
Quality Education, Outstanding Administration & Leading Infrastructure by Educational Excellence Awards & Conference 2021
---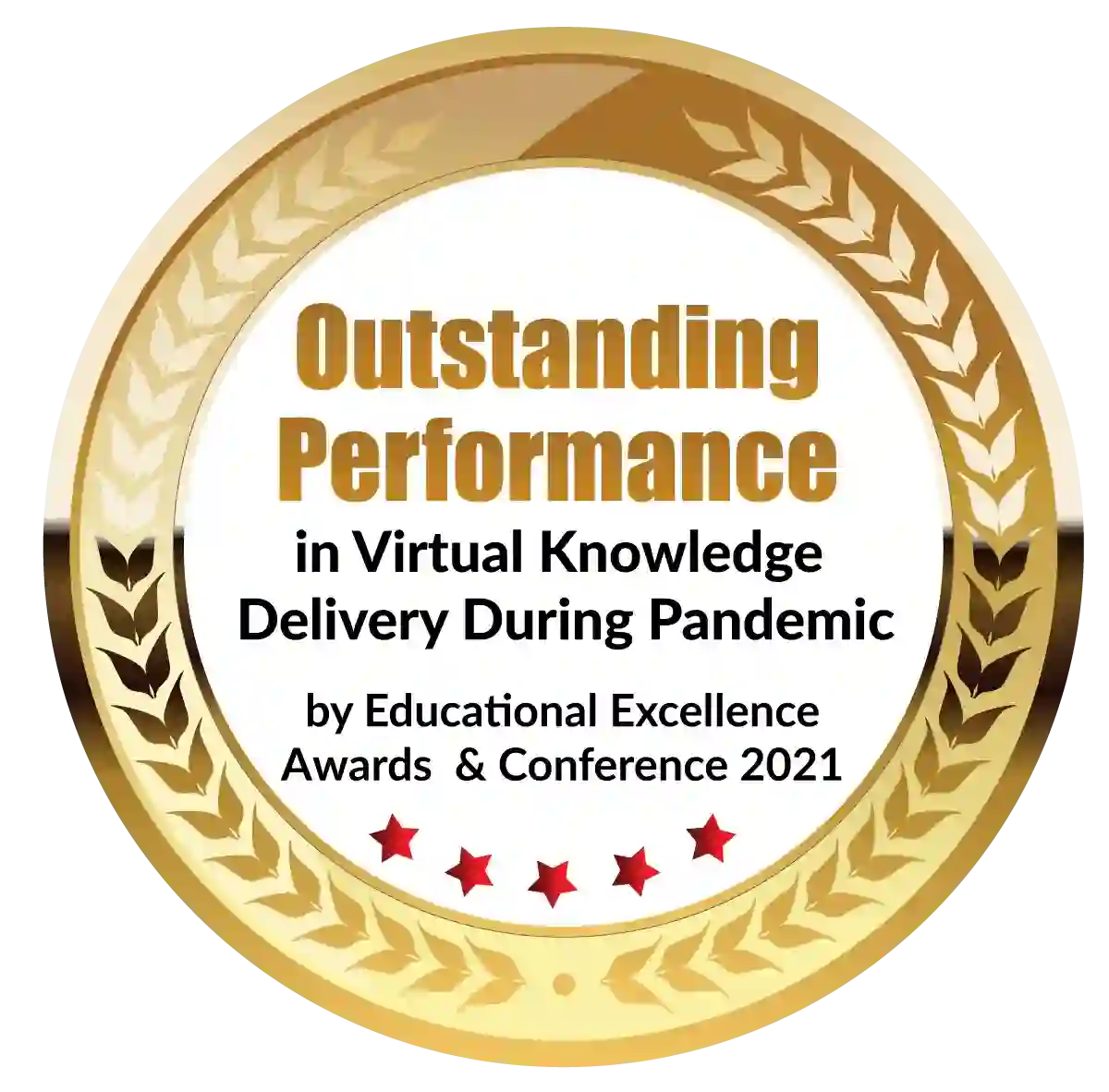 Outstanding Performance in Virtual Knowledge Delivery During Pandemic by Educational Excellence Awards & Conference 2021