Students Trained & Placed
Kitchen Training Facility
International & National Internships only at 5-star Properties
One to One Corporate Mentorship
An Entrepreneurial Culture at the Campus
Dignified with Rankings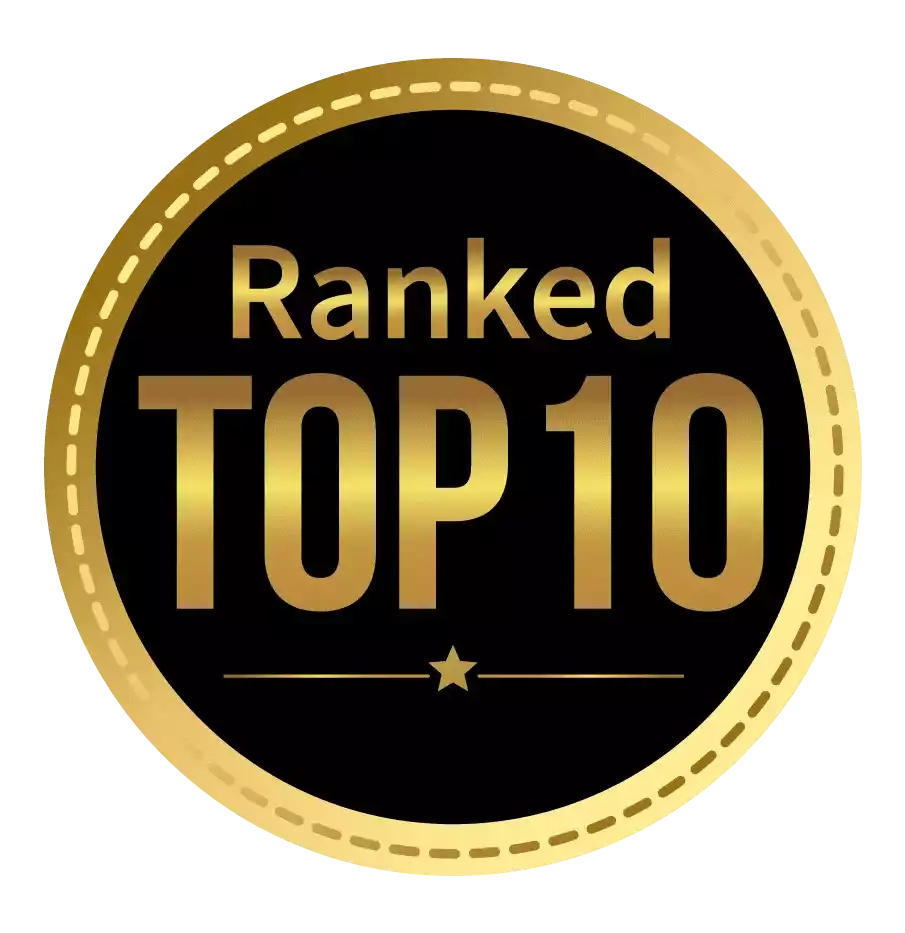 Amongst India's most promising Hotel Management Institute by Higher Education Review 2022
---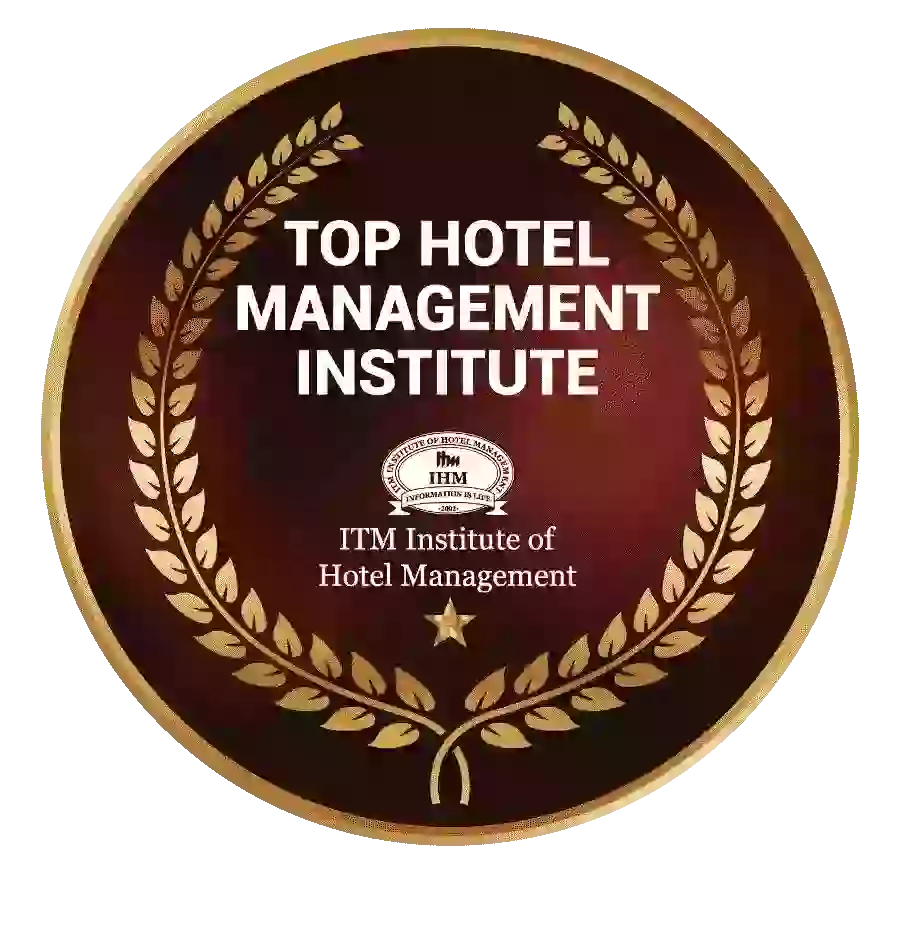 Ranked Top Hotel Management Institute awarded by Times Education Icon 2022
---
Quality Education, Outstanding Administration & Leading Infrastructure by Educational Excellence Awards & Conference 2021
---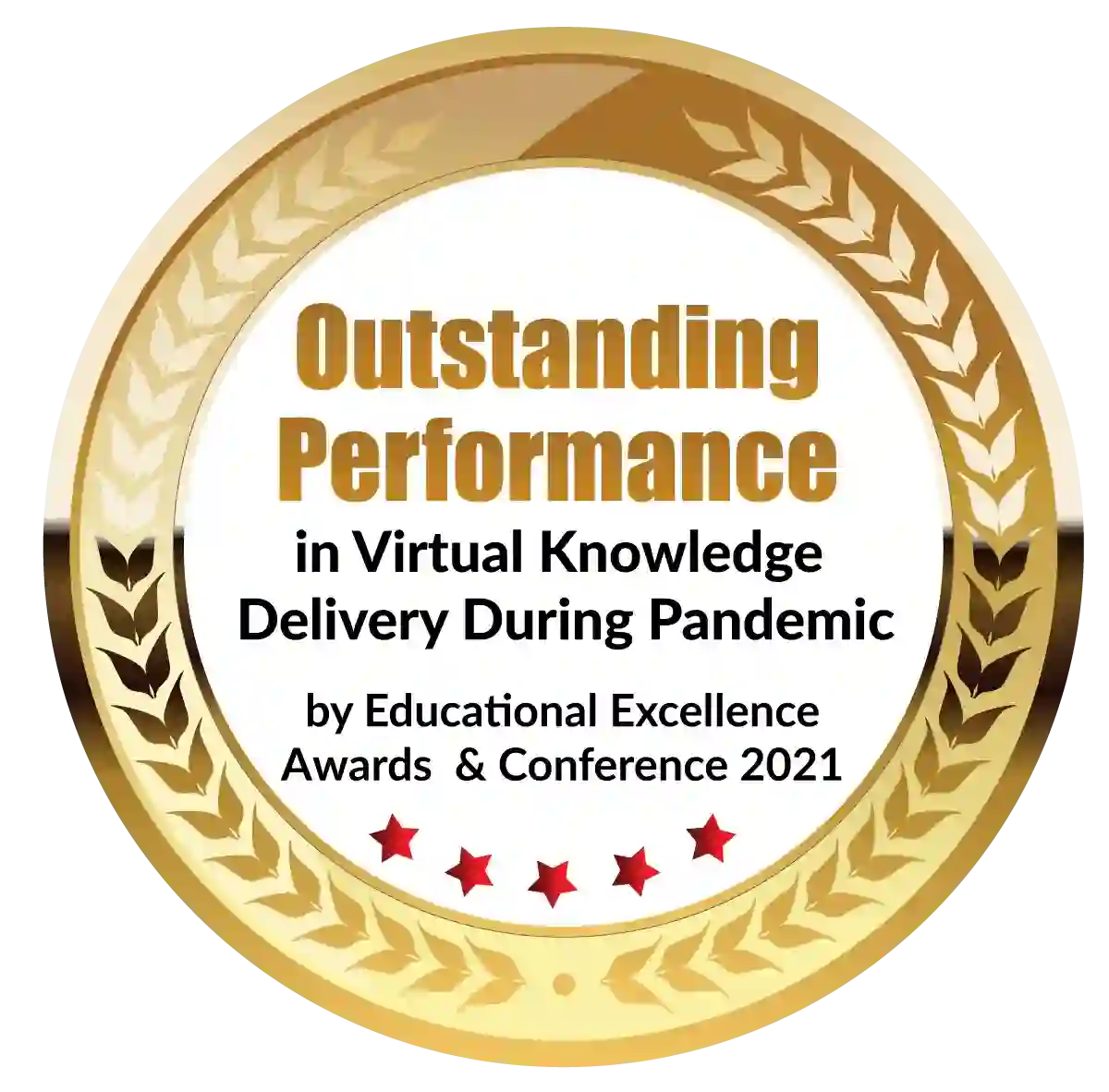 Outstanding Performance in Virtual Knowledge Delivery During Pandemic by Educational Excellence Awards & Conference 2021
Visual communication is rapidly becoming a significant mode of communication in our society. It is the imaginative conception of an individual, as well as the visual representation of reality, that causes articulate response. The Department of visual communication, a three-year UG program, was established in 1999 by M.O.P. Vaishnav College for Women, the first city college for women to offer this program, in response to the importance and demand for media makers. The visual communication course emphasizes a holistic and multi-disciplinary approach to learning, which is accomplished through a careful balance of theory and application. The program is designed to instill professional excellence and a thorough understanding of the media industry's practicalities.
The visual communication course competitive advantage is its unique blend of learner-centered pedagogy, contemporary curriculum, high-end infrastructure, first-hand industry exposure, and a creative working environment. The bsc visual communication prepares students to work as visualizers, copywriters, filmmakers, photographers, web designers, animators, and graphic designers, to name a few professions.
The visual communication Design major allows you to gain experience in both traditional and new media graphic design.
While working on client-driven design projects for print, online, mobile, and emerging platforms, you will learn graphic design principles and practices.
You'll graduate with versatile visual design skills, allowing you to pursue new career opportunities centered on visual communication messages in a variety of contexts and media.
You can broaden your career options by combining the visual communication design major with one of four other majors in the Bachelor of Communication and Media: Digital and Social Media, Journalism, Screen Media Production, or Marketing Communication and Advertising. If you want a flexible future career path and are interested in multiple areas of media and communications, this is the visual communication degree for you.
Overview of the course
With the bachelor of visual communication, you can enter the exciting world of professional visual communication design. To become an adaptive, multidisciplinary communications designer, you'll need to learn the tools, strategies, and design thinking methodologies.
Under the guidance of industry leaders and established designers, you'll learn to shape your ideas into smart and influential concepts right from the start.
Combine studies from related disciplines, such as creative coding, photography, and animation, and gain practical experience to improve your skills. Allow your imagination to run wild as you practice with the same tools and technologies that professionals use in our state-of-the-art design studios.
In your final year, you'll go into the studio to work on real client projects and have the chance to show off your work to the public. This hands-on experience prepares you for the challenges of your future role and ensures that you graduate prepared to make a real difference in the fast-paced field of design.
As a professional communicator, the Visual Communication MA is designed to help you develop your creative, imaginative, and technical expertise. Institutes will teach you how to express your thoughts in a creative and professional manner. You will gain the technical skills, academic curiosity, and business confidence necessary to pursue a rewarding and successful career in this field.
What you'll learn
Typography, layout, photography, design thinking, vector-based imaging, animation, and design for both online and mobile platforms are among the topics covered. Working with clients, responding to briefs, and developing visual strategy are all professional skills you'll learn.
Along with these hands-on skills and experiences, you'll research how emerging digital platforms are altering the landscape of visual communication design in and around the world.
There is also the option to complete another major, in addition to the core subjects and a major in Visual Communication Design. This will improve your media and communication industry knowledge and employability.
What you'll discover
The topics covered include typography, layout, photography, design thinking, vector-based imaging, animation, and design for both online and mobile platforms. You'll gain professional skills such as working with clients, responding to briefs, and developing visual strategy.
You'll also research how emerging digital platforms are changing the landscape of visual communication design in and around the world, in addition to these hands-on skills and experiences.
In addition to the core subjects and a major in Visual Communication Design, you can choose another major too. This will increase your knowledge of the media and communication industry as well as your employability.
METHODOLOGY FOR TEACHING:
Learner-centered teaching techniques are used to deliver the bachelor of visual communication curriculum. Through simulated projects that meet industry standards, the learning goes beyond the classroom. Workshops, guest lectures, field trips, and internships all help to strengthen the industry-academic relationship.
LECTURES BY GUESTS:
The bsc visual communication brings in industry experts from various fields to share their domain of knowledge and engage in interactive sessions with the students, ranging from photographers to CEOs, film makers to visualizers.
WORKSHOPS
Exclusive workshops are organized in areas that are directly and indirectly related to the aesthetic requirement of the course. Fashion and product photography, watercolor techniques, dry pastels, oil pastels, and production technique nuances are just a few of the regular workshops.
PHOTOGRAPHY EXPEDITIONS & INDUSTRY VISITS IN THE FIELD
To facilitate on-field interaction, students go on frequent art and photography expeditions as well as industrial visits. Students are given the opportunity to learn and kick start an on-going relationship with the professional world throughout their course, from the technology behind live telecast in a broadcast station to the equipment and maintenance of a digital studio, from the complex process of printing to the nuances of filming. Printing presses, processing labs, studios, art galleries, and photography trips to Pondicherry, Agra, Gangwon, Lachung, Nepal, Sikkim, Andaman, Belur, Hampi, Goa, Rajasthan, Kancheepuram, Parambikulam, Senji Fort, Wayanad, Delhi, Manali, and Gujarat are among the prominent places to visit.
Want to be successful in a career as a communication designer?
You'll learn how to interpret design briefs and hone your web design and user experience (UX) skills, as well as traditional typography, illustration, branding, and print design skills.
Gain access to the design industry networks and relationships, as well as opportunities to have your work included in exhibitions and showcases.
Take your learning to the next level by honing your skills in the following areas through this visual communication degree:
creative coding
digital photography
motion graphics
animation
3D environments
The outcome of a career
Advertising, graphic design studios, print houses, publishers, corporate companies, government, and private practices are just a few of the career options available to graduates. Career options include:
UX designer
graphic designer
communications designer
art director/creative director
animation and motion designer
web designer
interactive designer
illustrator
packaging (FMCG) designer.
Syllabus
Sem I:
Core I: Introduction to Visual Communication
Foundation I: Language I
Foundation II: English I
Core-II: Basics of Fine Arts
Allied –I: Graphic Design – I
Sem II:
Core-III: Basics of Human Communication
Foundation I: Language II
Foundation II: English II
Core-IV: Application of Fine Arts
Allied –II: Graphic Design – II
Sem III:
Core-VII: Printing & Publication Design
Core-V: Photography
Core-VI: Advertising
Allied-III: Digital Graphic Design
Elective-I: Human Psychology
Sem IV:
Allied-IV: 2D Animation & Web Designing
Core-VIII: Advanced Photography
Core-IX: Script Writing
Core-X: Production Design
Elective-II: Inter Disciplinary Elective
Sem V:
Core-XIII: 3D Modeling & Animation
Core-XI: Production Techniques
Core-XII: Film Studies
Core-XIV: Media, Culture and Society
Elective-III: Advertising Strategy & Campaign
Sem VI:
Core-XVII: Media Laws
Core-XV: Media Management
Core-XVI: Visual Sociology
Core-XVIII: Specialization
The Course Curriculum strikes the ideal balance of theory and application. The Course helps students transition smoothly from hand-drawn fine arts and graphic design in the first year to computer graphics and photography in the second year, and then to television production and multimedia in the third year.
Students can specialize in any of the following subjects in the final semester:
Video Production
Web Designing
Ad Photography
Multimedia
INTERNSHIPS
An internship is the first step toward gaining valuable experience in a professional setting. Students learn about the media industry's dynamics, working styles, protocol, approaches, and trends. Internship is the program's strength because it allows students to learn about the industry's working environment, form relationships with industry personnel, and identify a suitable area of specialization.
Students must complete two four- to six-week periods of industry training in the form of internships, which are required of all students. The students have interned at top national and international advertising agencies, print media houses, graphic design studios, web design boutiques, production houses, and television channels, as well as being trained by top freelance advertising photographers, ad filmmakers, cinematographers, directors, and computer graphics artists.
 By reading the end of the article we hope that this blog cleared out many of the misconceptions and provided you with the valuable information that you need to acquire if you want to create a career in the visual communication field of work. Students need to go to a representative to get this degree and work in the job profiles mentioned above.
Dignified with Rankings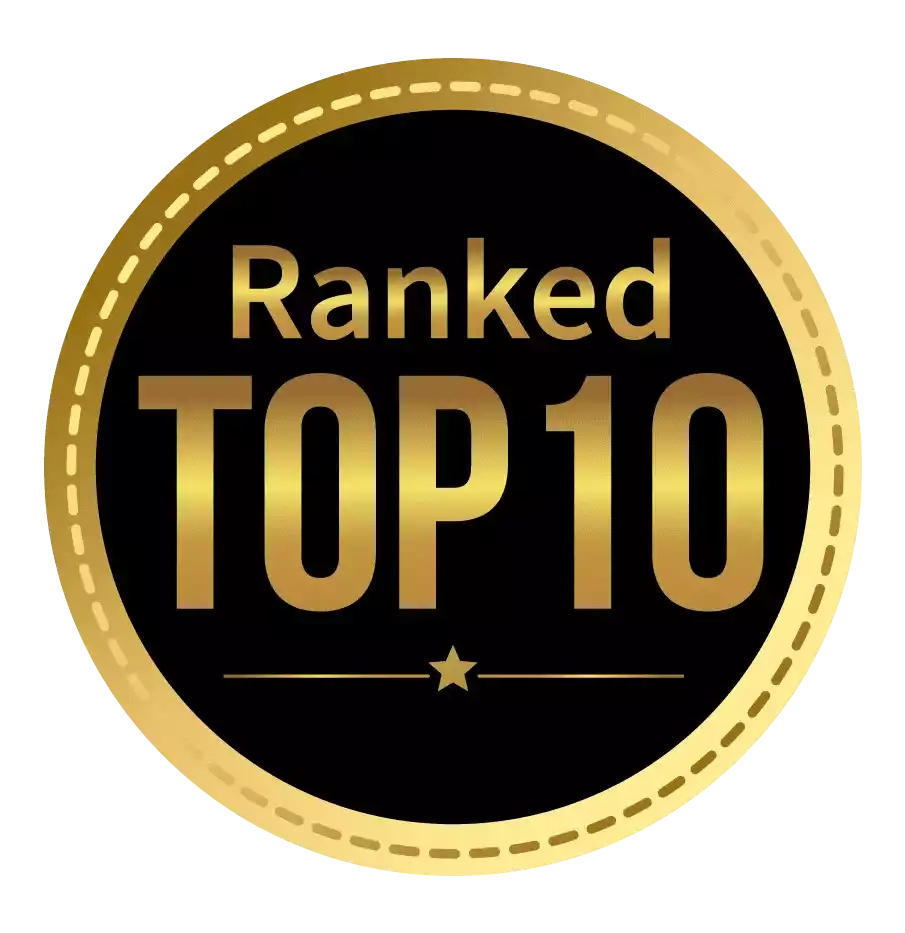 Amongst India's most promising Hotel Management Institute by Higher Education Review 2021
---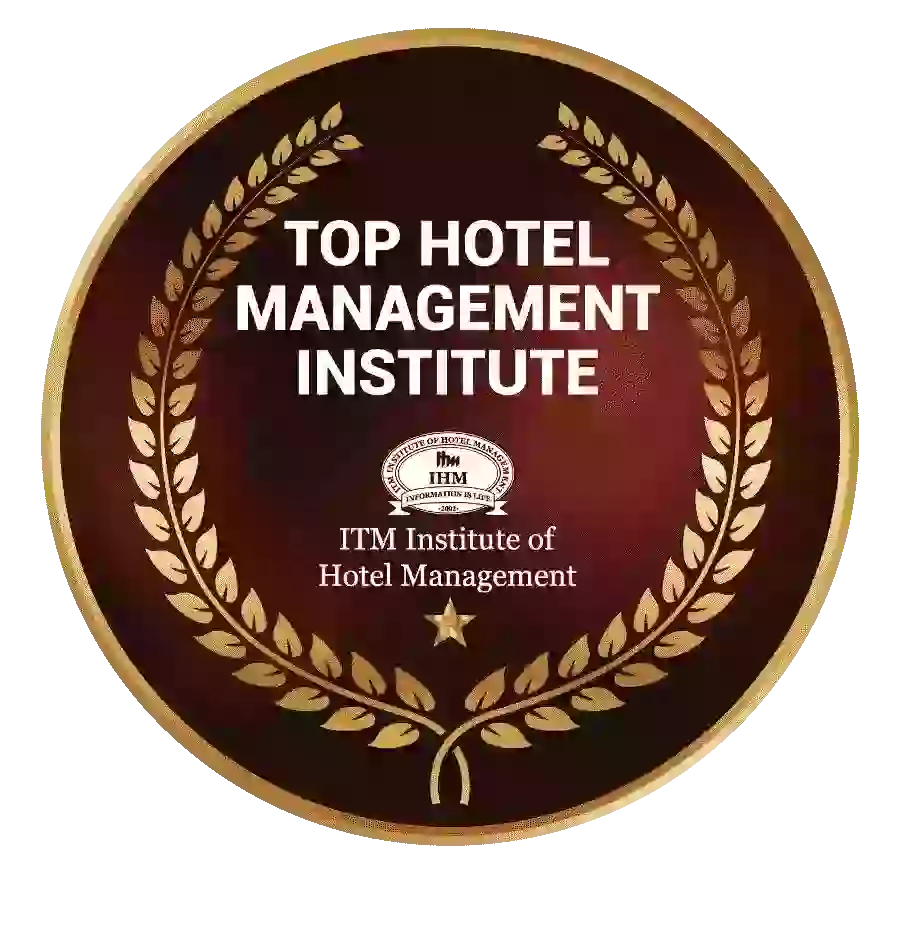 Ranked Top Hotel Management Institute awarded by Times Education Icon 2022
---
Quality Education, Outstanding Administration & Leading Infrastructure by Educational Excellence Awards & Conference 2021
---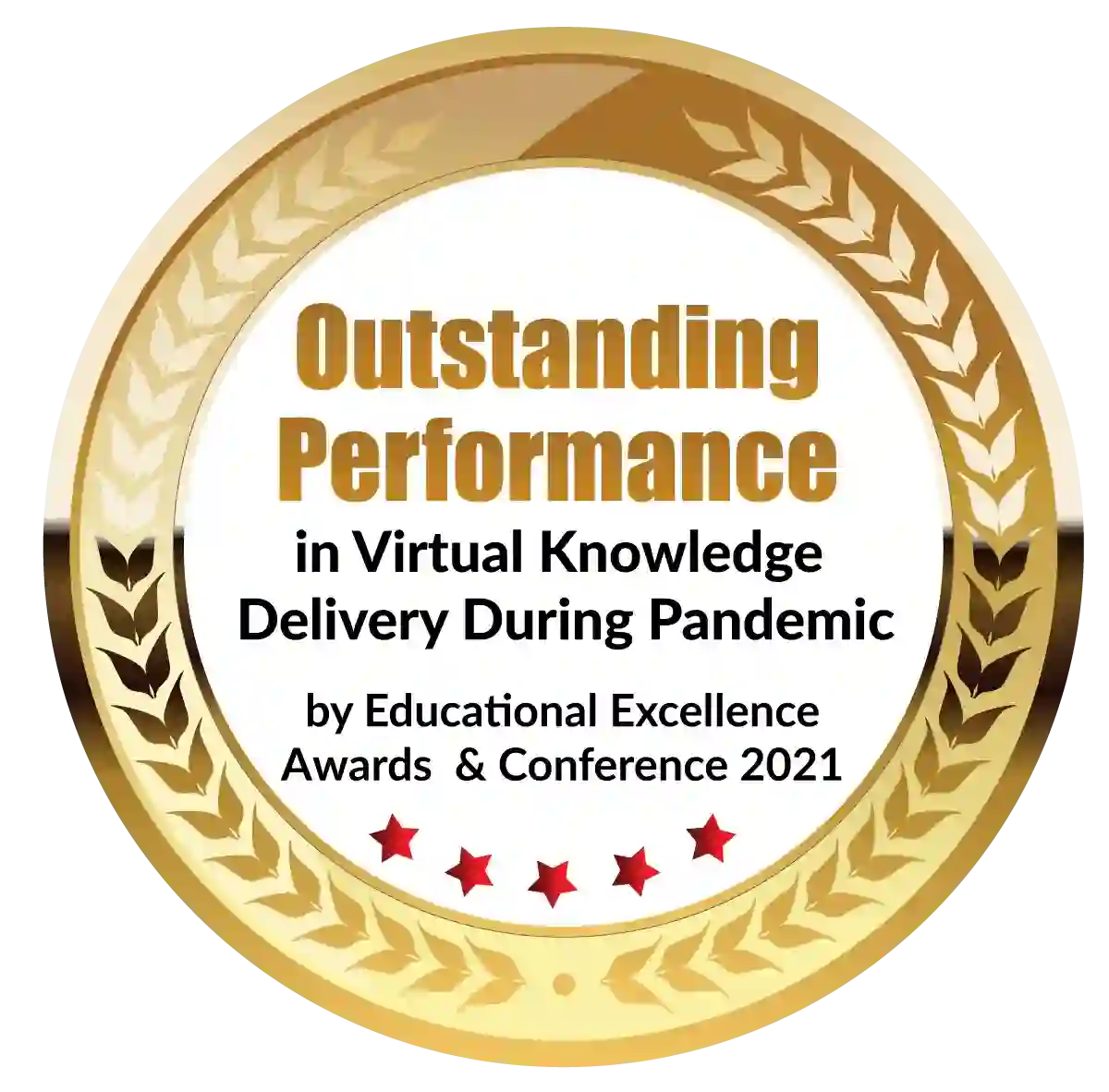 Outstanding Performance in Virtual Knowledge Delivery During Pandemic by Educational Excellence Awards & Conference 2021