Students Trained & Placed
Kitchen Training Facility
International & National Internships only at 5-star Properties
One to One Corporate Mentorship
An Entrepreneurial Culture at the Campus
Dignified with Rankings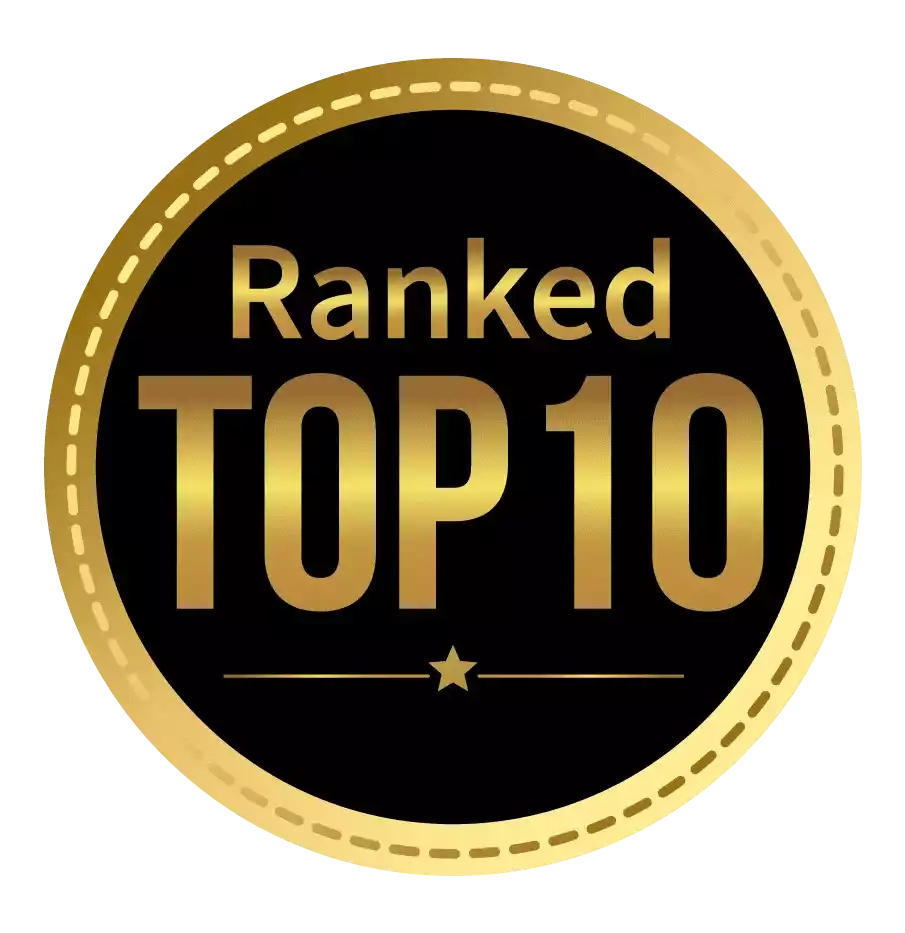 Amongst India's most promising Hotel Management Institute by Higher Education Review 2022
---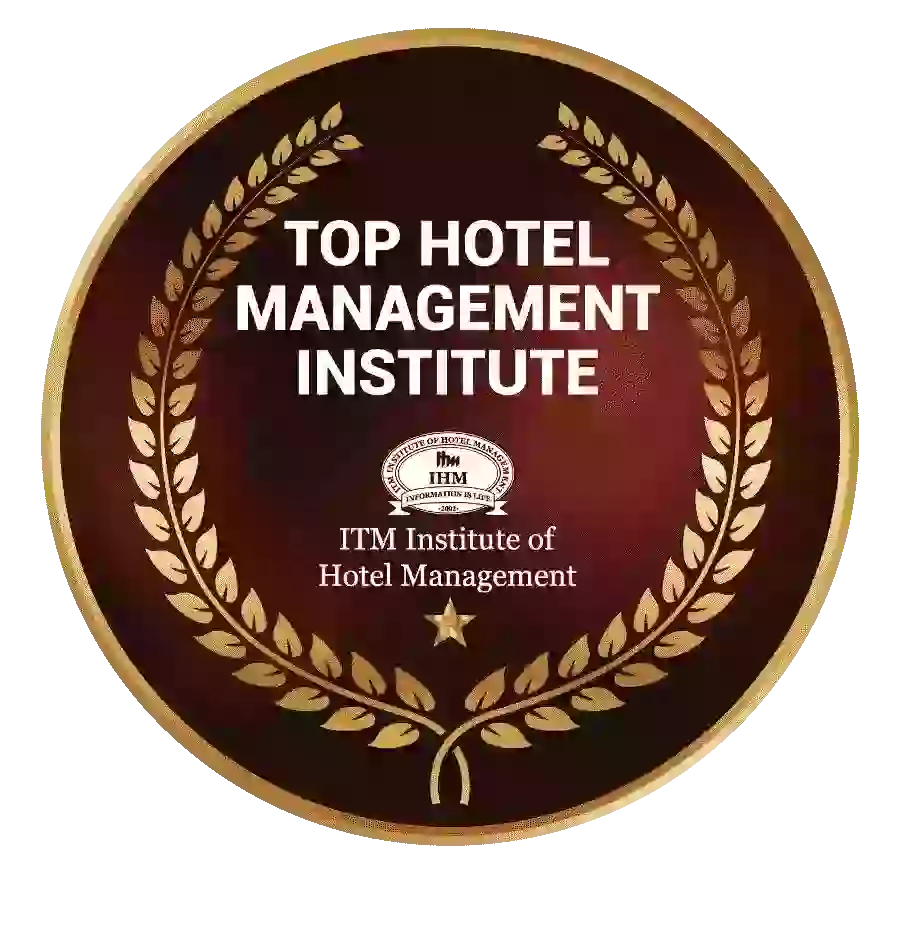 Ranked Top Hotel Management Institute awarded by Times Education Icon 2022
---
Quality Education, Outstanding Administration & Leading Infrastructure by Educational Excellence Awards & Conference 2021
---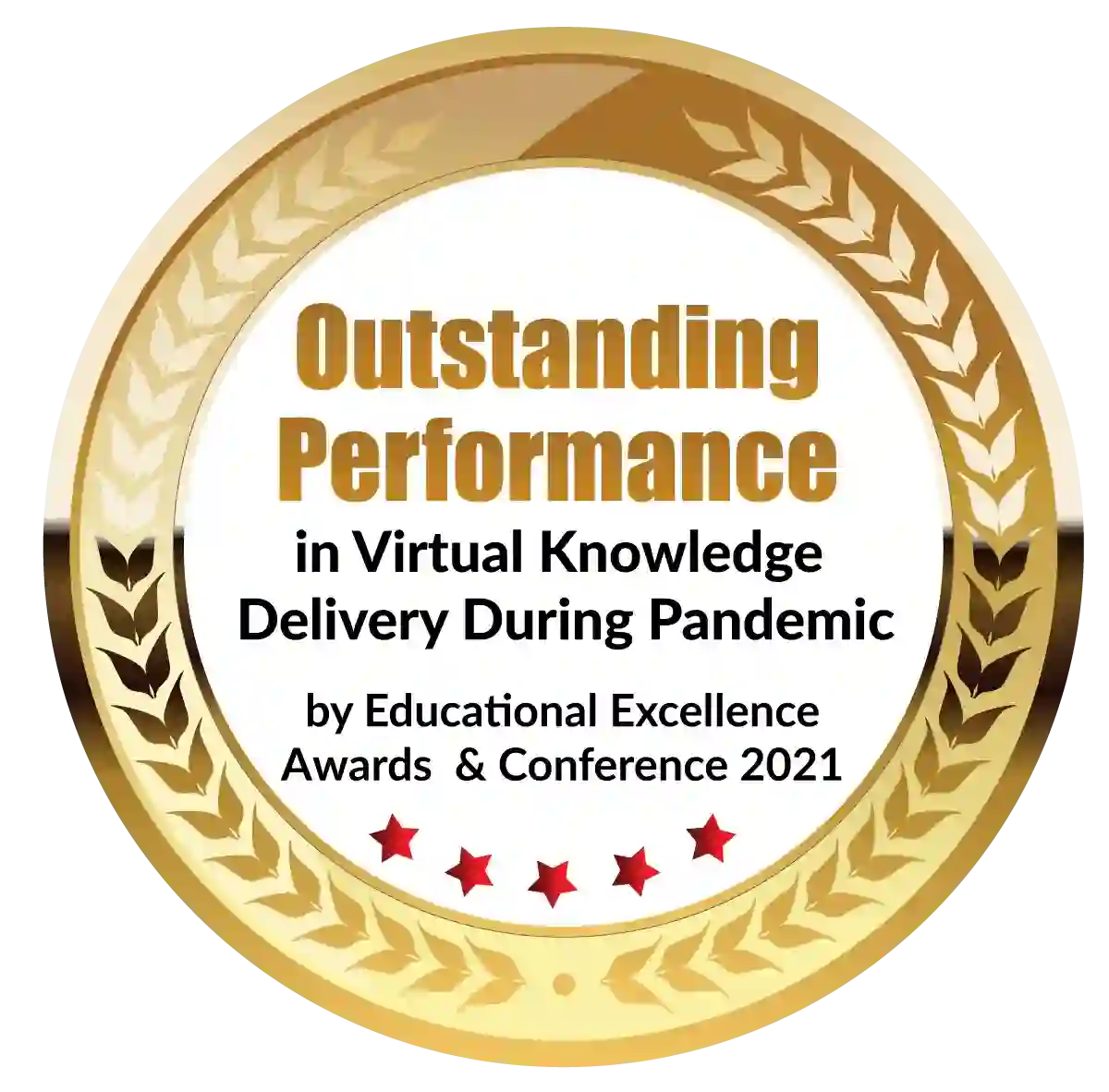 Outstanding Performance in Virtual Knowledge Delivery During Pandemic by Educational Excellence Awards & Conference 2021
Construction and high-rise apartments are being built all around us these days. This is due to the fact that our population is growing, but there is less space for people to live. Most people, on the other hand, hire interior designers to make the most of the space they have. To become an interior designer, students must obtain a bachelor's degree in interior design from a reputable college. In the country, there are numerous interior design colleges that provide instruction in a variety of interior design courses. In this article, we will discuss interior design courses that you can take at top interior design colleges in India. These colleges provide the greatest education and training for students to learn to conceive and create crafts and ideas for developing the interiors of any building. You can also look through a list of the best design schools in India.
What exactly is interior design?
The globalisation of education has opened the door to a wide range of unusual courses, including Interior Design courses. In recent years, Indian interior designers have been among the top-producing countries, with the ability to compete on a worldwide scale.
Interior design courses in India have become a popular design specialisation due to the numerous employment options and pay perks they provide. A one-year diploma is one of the most popular courses in interior design, followed by BSc Interior Design (3 years), BA Interior Design (3 years), and BDes Interior Design (3 years) (4 years).
Students for Interior Design courses are chosen using a combination of merit and entrance examinations. After passing class 12 with a 45–50 percent average or an equal CGPA, students can enrol in interior design courses.
The elements of designing, art, planning, and organising are all included in an interior design curriculum.
Students frequently seek employment as an Interior Designer or Interior Decorator after completing Interior Design Courses.
You plan, arrange, and layout a company's interior to boost its visual appeal as an interior designer.
What is the Eligibility for Interior Design Courses?
(Certification or Degree Program in Interior Design) -
Students who have finished a vocational or polytechnic program at the 10+2 or 10+3 level
Interior Design (Post-Graduation Program) –
After finishing 10+2+3, students must graduate from a recognized university.
What are the Benefits of Interior Design Courses?
When it comes to choosing a career path, today's students have a lot of possibilities. Interior design is one of the few degrees that provide a fascinating career path as well as the opportunity to pursue a variety of alternatives. The reasons why Interior Design courses are a suitable choice for students are listed below.
Opportunities for Career Advancement: Interior design courses have a lot of room for advancement. According to statistics, India has a significant scarcity of interior designers. With the increasing number of development projects in both urban and rural locations, it is clear that the Interior Design sector is booming and will have a bright future.
Tasks that are both engaging and difficult: Interior designers should be given projects that are both challenging and intriguing as part of their work. You'll have to show your clientele your creativity, technical expertise, patience, and dedication. Because Interior Design is such a dynamic subject, you will never be tired or bored.
Entrepreneurial Potential: With the expansion of construction projects in both urban and rural areas, India offers a plethora of chances for interior designers. Construction will pick up, allowing you to take on additional Interior design projects and eventually start your own Interior design firm.
Diverse Sectors and Industries: Interior design courses will prepare you to work in a variety of sectors and industries, including the health industry, education, government, libraries, and corporate buildings. A person can choose from an almost infinite number of industries and never get bored with their profession.
What are the Interior Design Courses?
When Interior Design was first brought to India, it was only available as a part of a Bachelor's degree program. However, as time and technology have progressed, Interior Design Courses have been separated into various specialties that you can follow at reputable interior design colleges. Interior design colleges, universities, and institutions provide a variety of Interior Designing Courses that can assist anyone interested in becoming an architect or interior designer.
The courses are as follows:
Certificate in Interior Design Courses
Diploma in Interior Design
Bachelor of Interior Design Course
Postgraduate Interior Design Courses
Diploma in Interior Design
It is a one- to two-year program that covers many aspects of interior design. Candidates in the Diploma in Interior Design program study various areas of interior design for homes, offices, or any other form of space. Interior Design, like other interior-related areas, necessitates the use of qualified specialists.
A minimum of 55 percent in any topic in the H.S.C test from a recognized board is required for applicants to various interior design institutions, institutes, or universities. The entrance examination determines whether or not a student is eligible for admission to the Diploma in Interior Design program. The entrance examination is followed by a round of personal interviews. Some interior design colleges and universities admit students depending on their performance on a qualifying examination.
Candidates who want to be Interior Application Developers, Layout Analysts, Interior Marketing Analysts, or Front End Interior Developers typically take these courses.
What are the benefits of pursuing an Interior Design Diploma?
Those interested in pursuing a profession as an interior designer should take this course.
Candidates interested in working in construction or architecture may find these courses useful.
This course is for candidates who are interested in building design, pacing off work, and addressing various issues such as lighting, texture, and so on.
It is appropriate for those who wish to learn about design foundations and how to apply them.
Advantages of a Diploma in Interior Design
A diploma in interior design teaches a variety of abilities, including analysing a place, envisioning the area with various pieces, reading colour palettes, matching colours to tones, and understanding furniture and its proper fit.
These abilities will come in handy as an assistant designer or interior decorator in the long run. The main advantage of this short course is that it provides a thorough introduction to the foundations of interior design and space management in a short amount of time.
Aside from work chances, an advanced diploma in interior design may be pursued as a means of career growth.
Future Prospects for a Diploma in Interior Design
When you complete the course, you will obtain your Diploma (Interior Design). It is possible to continue your education and earn an interior designer bachelor's degree. They can then seek a Ph.D. or a postgraduate degree. Their abilities will be improved, and their knowledge will expand. Graduates can work for both the government and the commercial sector.
BSc Interior Design
The Bachelor of Science in Interior Design is a three-year degree program that teaches students how to plan and design interiors for commercial, residential, and apartment structures. It provides students with a thorough understanding of both basic and advanced interior design concepts, allowing them to build the most appropriate places for customers in the most efficient and appealing manner possible.
Admissions to the Bachelor of Science in Interior Design
There are two ways to apply for admission to the BSc Interior Design program.
Students can apply for the BSc Interior Design Course based on their performance in the 12th grade or by completing a national-level entrance exam.
The official website of bachelor in interior design colleges is the best place for applicants to submit their applications.
Candidates must use their credentials to log in and fill out the admission form.
Candidates have the option of waiting for the merit list (if applying on merit) or preparing for the entrance exam.
Eligible candidates will be awarded admission after the merit list is announced and the entrance fee is paid.
Eligibility for a BSc in Interior Design
Applicants to interior design institutes seeking admission to the BSc Interior Design Course must meet the following basic requirements:
Candidates must have cleared the 10+2 examinations.
Students must pass a recognized board's Class 12th or equivalent test with a minimum score of 50%.
When applying for merit-based admissions, the goal should be to achieve a grade point average of at least 85%.
To be considered, candidates must be at least 16 years old.
Why should you pursue a BSc in Interior Design?
The Bachelor of Science in Interior Design degree program provides students with a thorough understanding of design in the context of a personal or professional environment.
This course will broaden the candidate's knowledge and insight.
They acquire familiarity with a variety of software packages for space design.
Candidates also learn essential graphic design, 2D, and 3D software abilities.
Regardless of an aspiring designer's specific career route or whether licensure is a goal, the appropriate undergraduate interior design schools will give the kind of rigorous training and internship opportunities that will help them succeed. The length of your interior design course will be determined by your course selection. It can take anywhere between a few months and three years to complete.
Dignified with Rankings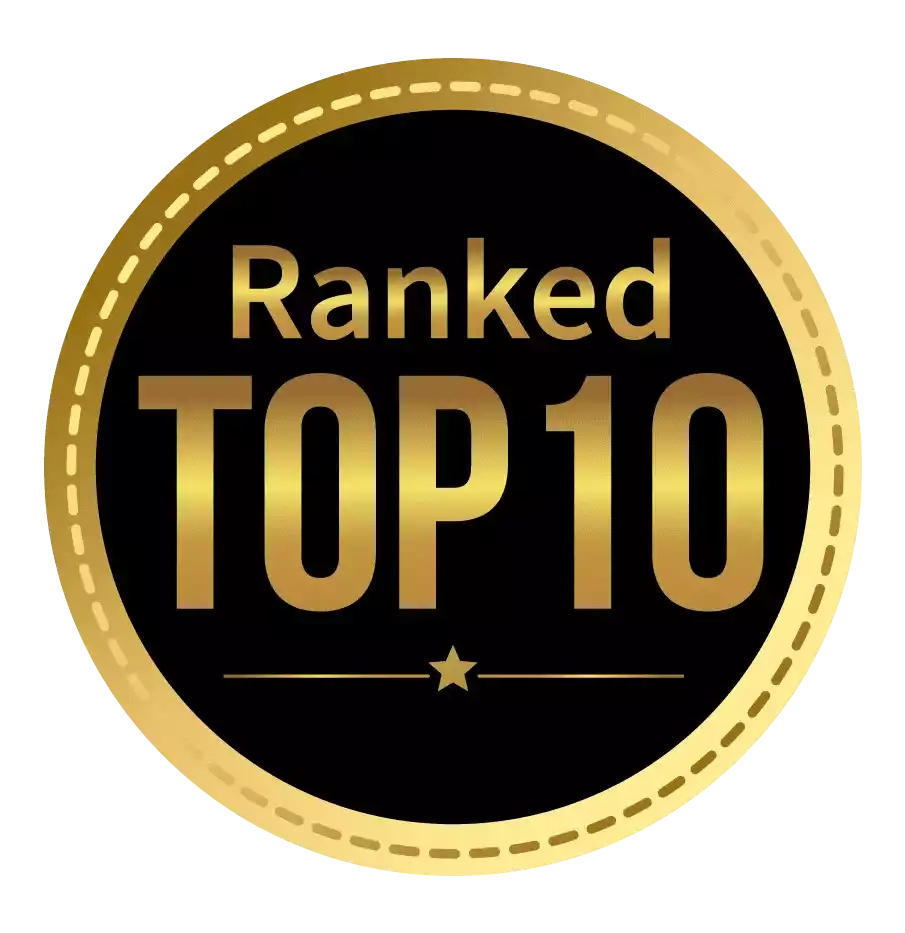 Amongst India's most promising Hotel Management Institute by Higher Education Review 2021
---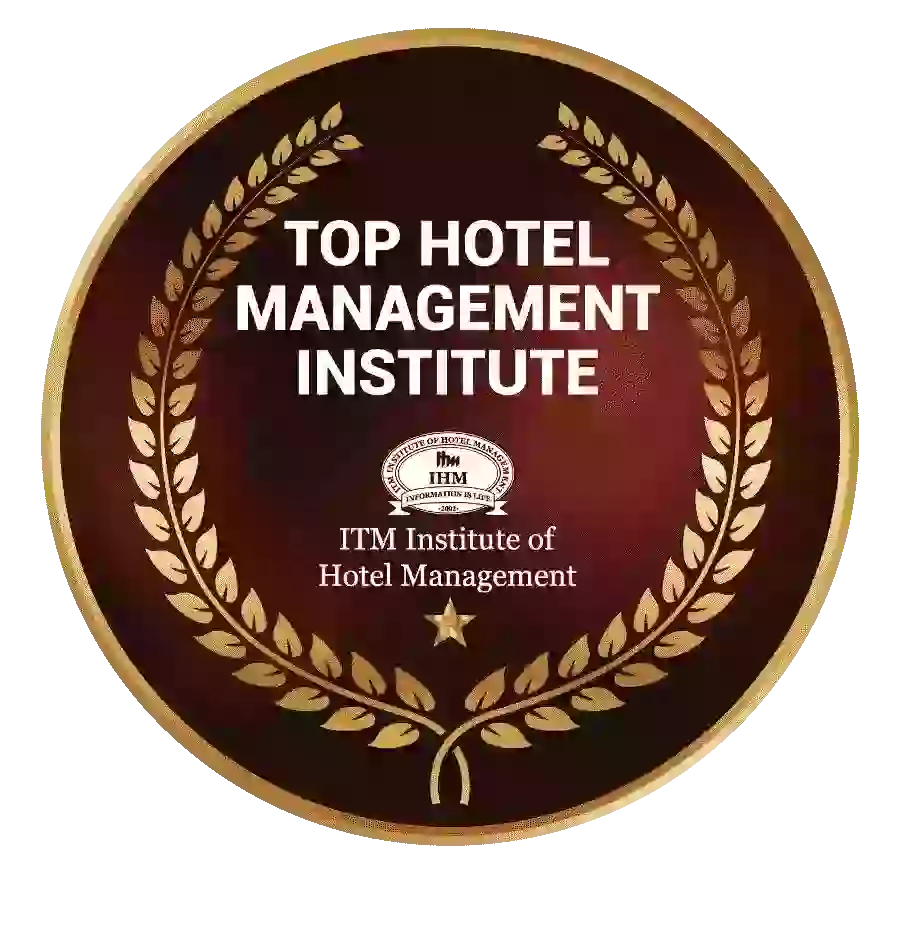 Ranked Top Hotel Management Institute awarded by Times Education Icon 2022
---
Quality Education, Outstanding Administration & Leading Infrastructure by Educational Excellence Awards & Conference 2021
---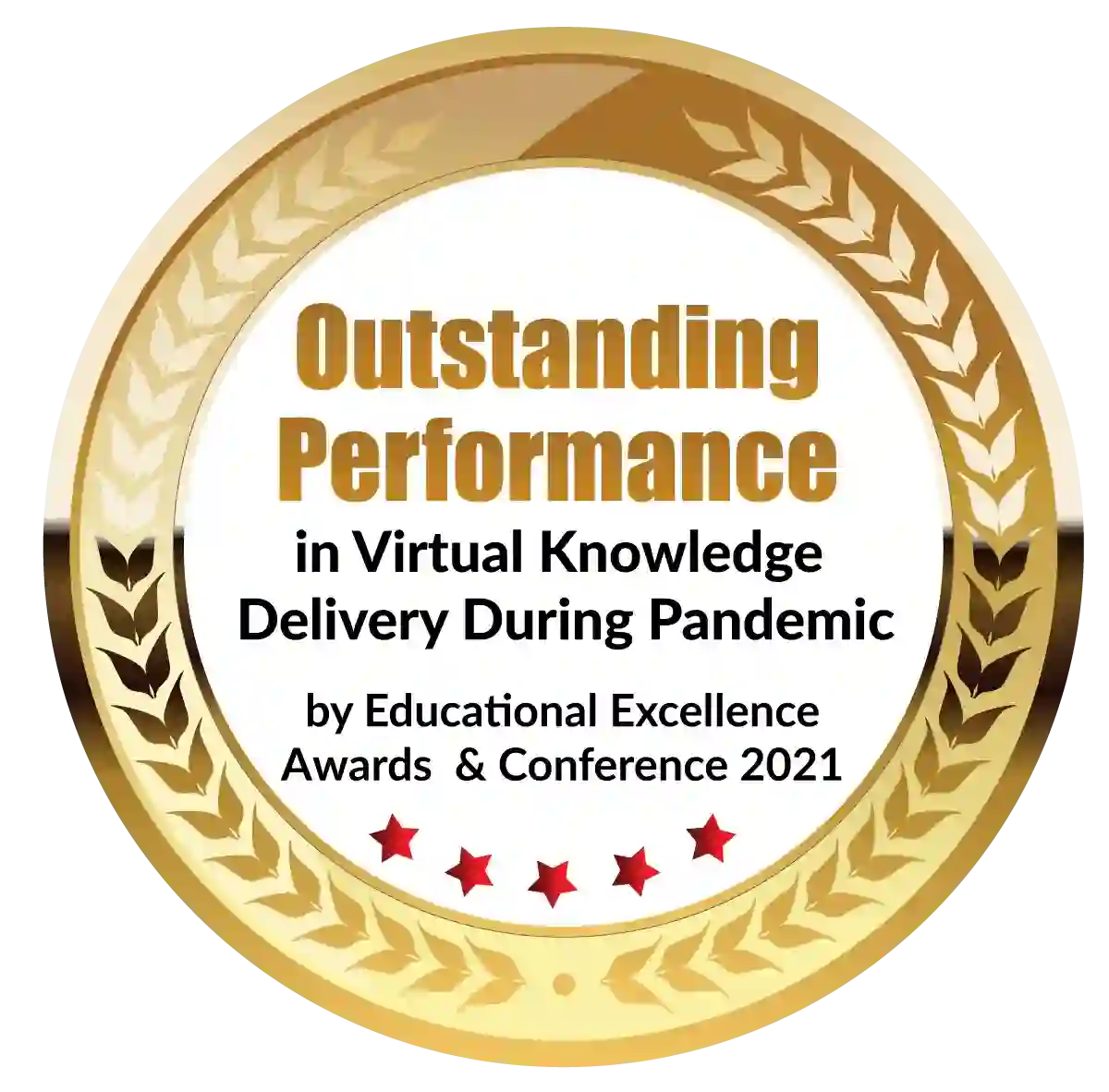 Outstanding Performance in Virtual Knowledge Delivery During Pandemic by Educational Excellence Awards & Conference 2021